Twenty minutes before he's due on stage, Peter Gabriel suddenly appears, unheralded, from the shadowy depths of the Metro Arena to introduce his opening act. A nice little gesture, you might think, except for the fact that he is the only musician I've ever seen to do that. Humility isn't a trait often seen in musicians of Gabriel's calibre. The ability to release award-winning albums and sell out arena tours tends to come coupled with a heavy dose of ego. But not Gabriel. The musicians supporting him, he makes clear, are here as friends, not subordinates, and are worthy of as much respect as he is.
Quick biography for those not familiar: Peter Gabriel began his career as the lead singer of Genesis. As in Phil Collins Genesis, yes. In their early days they were a prog-rock band, until Gabriel left to pursue a solo career and the band began to transition to the 80's pop that made them superstars. Gabriel meanwhile released a string of four critically acclaimed solo albums, all titled "Peter Gabriel," which saw him gain a reputation for innovation and experimentation (not to mention writing some fantastic songs). His fifth album, So, (reportedly given the shortest title Gabriel could think of when he was forbidden from calling it "Peter Gabriel" a fifth time) was both universally critically acclaimed and a commercial smash hit. His later albums delved into heavier electronic experimentation.
The music, however, is only half the story. Gabriel is probably one of the most political musicians still performing, displaying levels of activism that would make Bob Geldof blush. In fact, case in point, when Geldof was setting up his mammoth string of Live 8 concerts in 2004, Gabriel pointed out that if the purpose of the concerts was to raise awareness of poverty in Africa, then surely perhaps it might be an idea to maybe have some African musicians playing as part of the event? The result was a ninth Live 8 concert at the Eden Project in Cornwall featuring primarily world musicians. Gabriel has been a long-time champion of world music, founding the WOMAD festival and frequently collaborating with world musicians. He campaigns tirelessly against injustice and has had a long-standing association with Amnesty International. He worked closely with Nelson Mandela and Richard Branson to found the Elders, a small group of world leaders dedicated to solving global conflicts regardless of personal agendas. As recently as last month, he was in Hong Kong joining the pro-democracy student demonstrations. TL;DR: He's a big deal.
To the show. The Metro Radio Arena has been sliced in half by Gabriel's huge stage and lighting rig. Whether this was intentional or due to lower ticket sales (the Newcastle show being laid on late due to popular demand meaning many might already have bought tickets for other shows) I don't know, but it has the surprising effect of turning the cavernous aircraft hangar of the arena into a surprisingly intimate venue.
Gabriel introduces his support: Swedish singer Gabriel introduces his support: Swedish singer songwriters Jennie Abrahamson and Linnea Olsson; separate artists, but performing one another's songs together. Their vocals are haunting, and they demonstrate that it's possible to do quite a lot with a cello, a xylophone and a looping pedal. Fantastic stuff. Four chillingly beautiful songs later, once again, Gabriel emerges again from the shadows, to thunderous applause. "Get the applause before they hear you sing," he remarks wryly, as he sits down at the piano.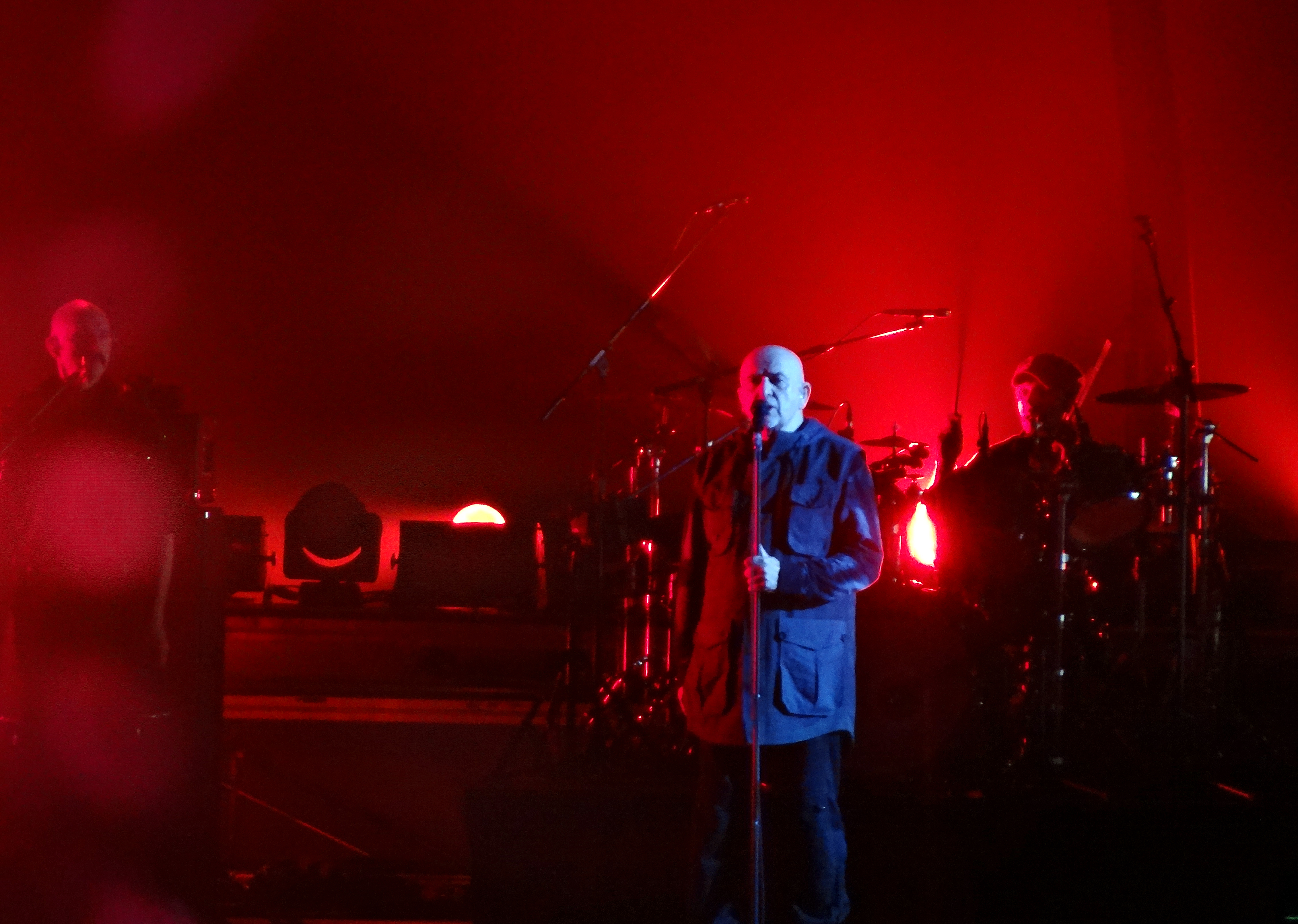 The lights haven't gone down yet. There is still a pre-show atmosphere, except that the man in question is already on stage."Tonight's entertainment is going to be presented in three courses," he explains. The main course, it transpires, will consist mostly of his newer, electronic work, while for dessert we are going to be served the So album in its entirety – the tour being called the Back to Front tour celebrating the album's anniversary.
But, like when St Aidan's college surprised us all by serving melon and champagne sorbet as a starter, the first course is a bit of a curveball.
The first song Gabriel performs isn't actually finished. It's still more of a sketch than a painting. "The idea being," Gabriel says, "That the process of creating the music is as interesting as the finished product itself."
He introduces his band, "some old friends," the original band he toured with in the eighties to promote So, as well as "some new friends," Olsson and Abrahamson, who are not only present as the support act in their own right but will be staying onstage all night as backing vocalists.
Gabriel's voice itself is undiminished. In fact it may have even got better with age, like a fine wine. The first few songs are an acoustic offering. It's more like watching a rehearsal than the actual show and the effect is surprisingly intimate. Really rather lovely.
Halfway through "Family Snapshot," with a thunderous drumroll from drummer Manu Katché, someone in the wings flips a switch and the arena lights go out, to be replaced with an explosion of strobes from Gabriel's enormous lighting rig. In an instant we go from intimacy to a full-on stadium show. From behind the band, a set of lighting booms rise up like praying mantises and begin to sweep the audience with their beams.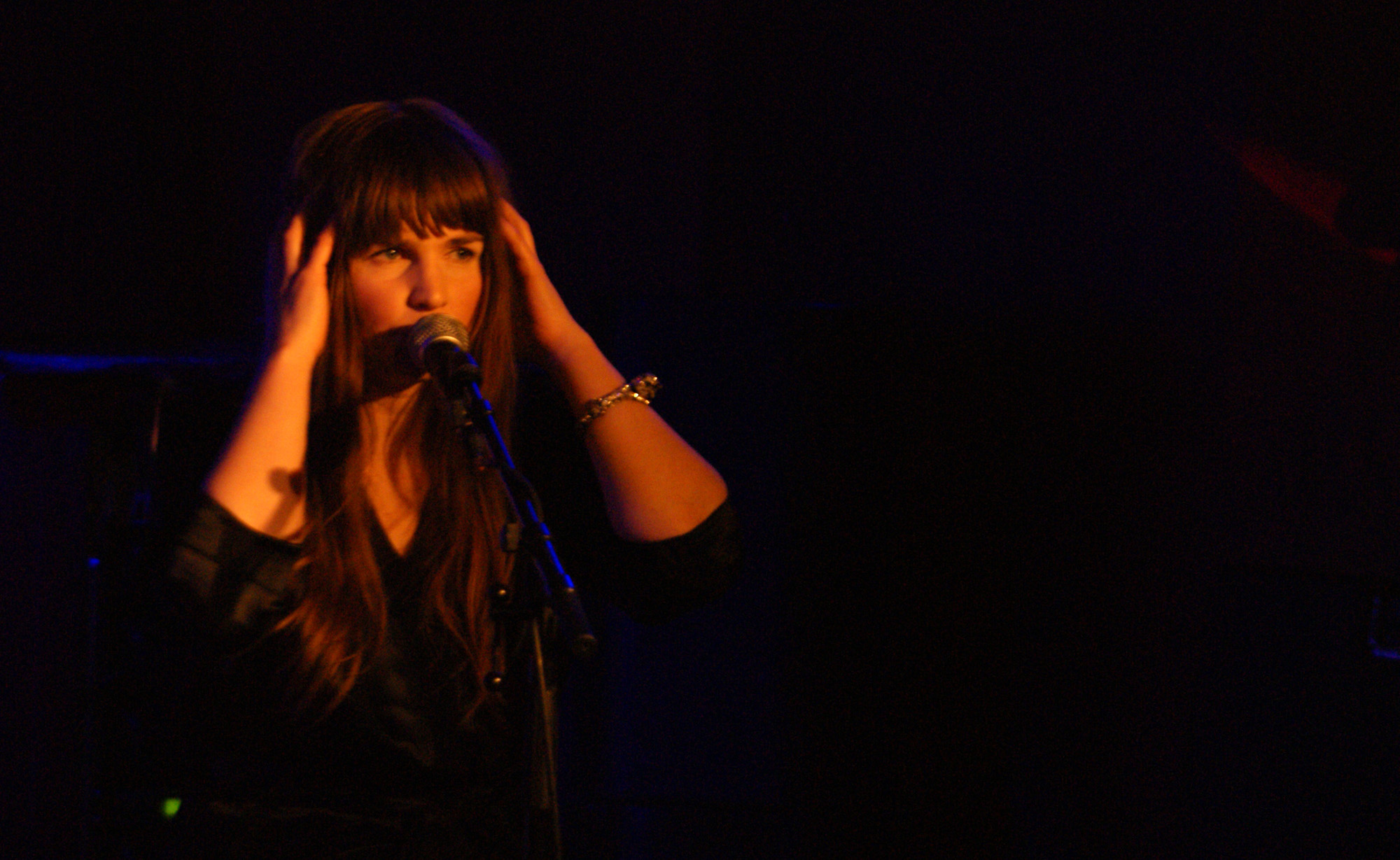 It's time for the second course, which Gabriel himself describes as "electronic weirdness." They begin with his '92 song "Digging in the Dirt". Good grief, he and his band are capable of making some sound. The swampy bass groove hits like a breeze block.
It also starts to become obvious that the show has been expertly choreographed. Gabriel has always been famous for his showmanship on stage as well as his music. "This time, you've gone too far!" he yells, stamping his foot perfectly in sync with a blinding flash from the strobes. The band are tighter than a rubber glove. Gabriel has obviously tried to include a few dance moves that can be carried out by people playing guitars, like spinning on the spot and jumping up and down. It's a tad like dad dancing but they all look like they're having the time of their lives.
The camera work is very impressive as well. As in, they're everywhere, projecting up onto the screens. Gabriel sings the tense-as-a-hangman's-rope "Darkness" using a microphone with a camera attached so we can see his face in terrifying close-up. One of the lighting booms emerges from behind the band on a railway and stalks Gabriel like some nightmare predator while he sings about confronting his demons, finally turning around and petting it like an animal. The rest of the booms emerge while Gabriel sings "No Self-Control," swooping in at him while he ducks and dodges – again, expertly choreographed, which is fortunate as at times he's inches away from a nasty head injury.
Relieving the tension, Gabriel then sings his first big solo hit, cheery acoustic anthem "Solsbury Hill", to great enthusiasm from the predominantly middle-aged audience. He, guitarist David Rhodes and bassist Tony Levin skip gleefully around the stage in a circle while the audience clap them on. Additional guitar and piano duties are handed to supporters Abrahamson and Olsson. Again, it's a wonderful gesture. I know I'd sell my kidneys to get to go onstage with a musician of Gabriel's standing and perform one of his greatest hits with him. Gabriel rounds off the main course with a new, unreleased song, titled "Show Yourself" (or "Why Don't You Show Yourself" depending on who you ask.) It's a more downtempo, piano-based number and the theatrics are kept to a minimum.
"Now for dessert!" Gabriel says, jogging across the stage to get back to his synth rack.
So is frequently cited as one of the best albums of the eighties – the issue being: the eighties. It's normally very easy to tell an eighties album because they age very obviously. I was interested to hear as much as anything whether or not So had aged..
"Red Rain", Gabriel's nuclear apocalypse anthem, opens the album with its thunderous piano intro and funky bassline. The arena is bathed in red light (a fairly obvious choice) while live-motion-capture-edited images of Gabriel and his band appear on the screens.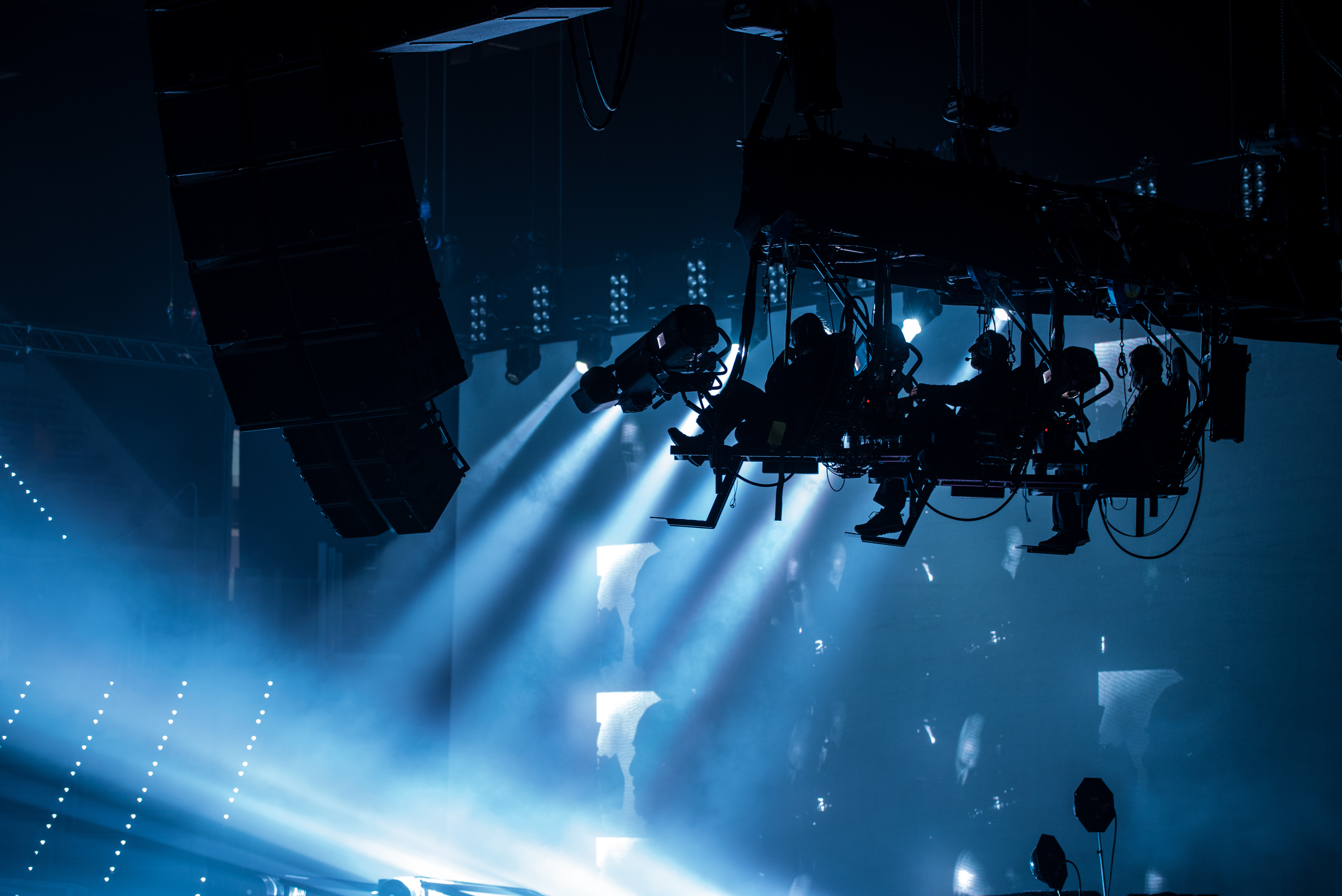 Next is Gabriel's biggest hit, "Sledgehammer", which I can guarantee most people will have heard on the radio at some point. It managed to get the most elusive of all things for a musician, a US number one. The album is being played in order, so the audience knows that "Sledgehammer" is going to be the nest song, and Gabriel knows that the audience knows that "Sledgehammer" is going to be the best song, so he stands there, tapping his microphone against his hand, while we all sing the song's famous brassy hook. As a matter of fact I rang my mother during the song on speaker so she could listen as well. I think she liked it; I wasn't able to talk for obvious reasons.
I've always found "Don't Give Up" one of Gabriel's most affecting songs, if not one of the most affecting songs I know. It's touchingly vulnerable, about a man struggling with depression and unemployment, and Gabriel's singing is absolutely sublime. The song was originally recorded as a duet with Kate Bush, and through the years Gabriel has gone through a number of female singers when performing it live. This time, it is Abrahamson who emerges from the rear of the stage to offer words of encouragement to Gabriel. Her voice is probably the closest to Bush's album version. It's fantastic. It's got an almost childlike quality, more like a daughter singing the song than a lover.
"That Voice Again" is probably the most eighties-sounding song on So but Gabriel neatly sidesteps that by replacing the obvious-sounding keyboards with more natural piano parts. Bassist Levin demonstrates some magnificent skill on the Chapman Stick (a kind of guitar where you tap the strings rather than strum them.)
"Mercy Street" is one of my favourite songs on So and Gabriel opens it with a delicious a capella intro. To be honest, he and his band could have sung the whole show a capella; between them they cover a full range (especially Levin who appropriately for a bassist has a ridiculously deep voice). The audience is bathed in blue light and a wash of synths while Gabriel lies down on stage (wait, what?) and sings the whole song lying on his back while the lighting booms bend down and illuminate him at floor level, with a camera on the ceiling enabling us to see what's going on.
"Big Time" is loud, brash and impressive, satirising the eighties yuppie go-and-get-EVERYTHING-IN-THE-WORLD lifestyle with Gabriel leaning in, almost confidentially to the audience while he describes his big plans.
The unbearably tense "We Do What We're Told (Milgram's 37" comes next. The lighting booms come out to the front of the stage once again, shining straight down like the bars of a cage. The boom operators are all wearing fencing masks making it impossible to see their faces, and move in well-drilled, robotic unison, while Gabriel and his band chant "We do what we're told," staring straight ahead. Quite unnerving.
"This Is The Picture (Excellent Birds)" is one of the more world-influenced songs on the album with a strange jerky rhythm. Gabriel, Olsson and Abrahamson all whirl around one another trading whispery lyrics. Olsson produces a camera from somewhere, and the trio pass it between one another giving the audience a unique view of the stage.
And, the final track on the album, Peter Gabriel's other very famous song: "In Your Eyes" (the light, the heat IN YOUR EYES I am complete…) It's a favourite of mine, as well. It's a fantastic, uplifting anthem. The lights, which have been strictly monochromatic all evening, run through a full rainbow of colours. Gabriel performs a bilingual duet with Abrahamson, his voice falters occasionally but considering that he's been singing for nearly two hours it's not surprising.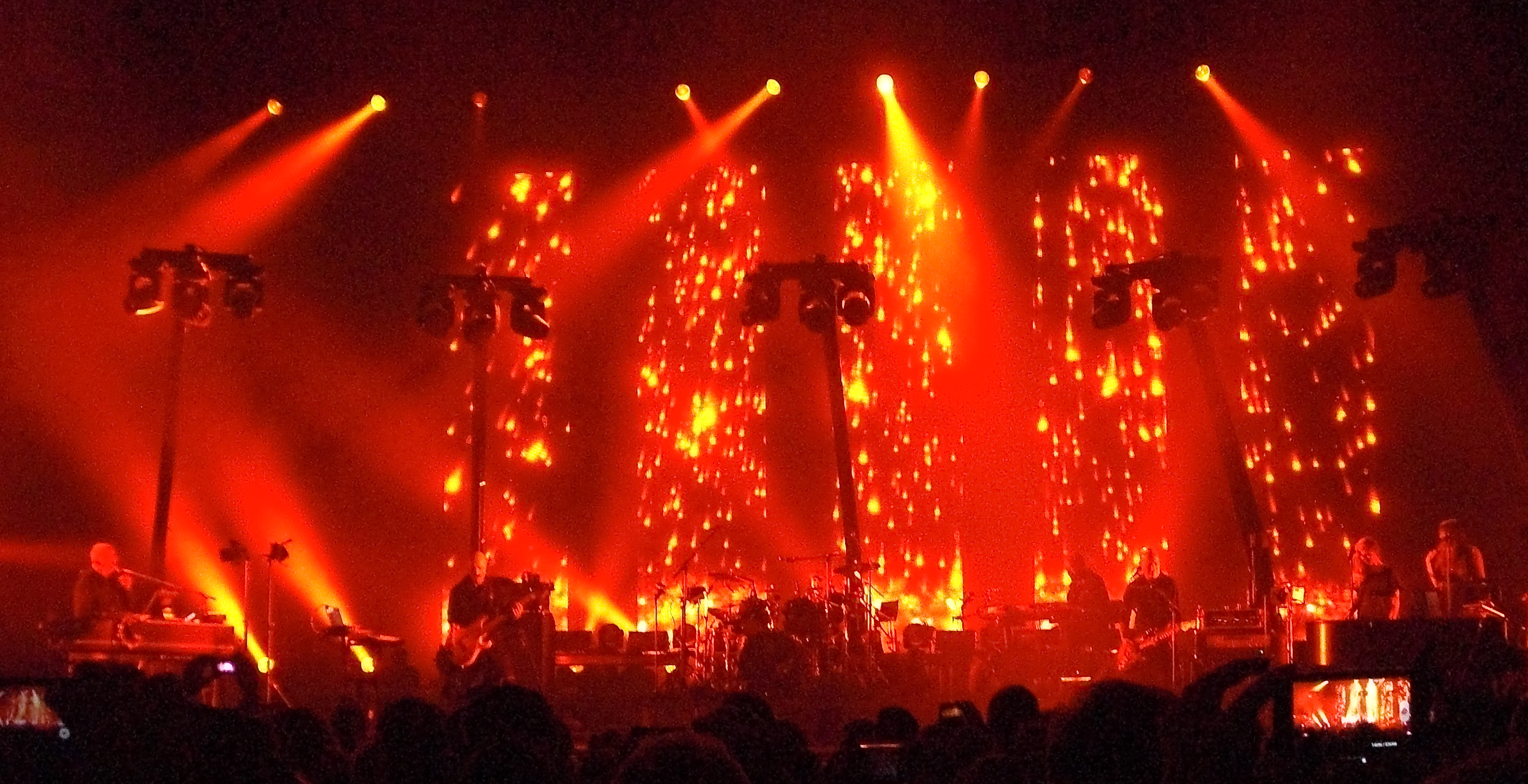 I said I was curious to see whether or not So had aged at all since its release in 1986. The answer to my question was: no. No, So hasn't aged, in part due to Gabriel keeping it fresh in his performance but also because the songs were written carefully enough to avoid sounding like standard eighties fare in the first place. A top notch job.
Gabriel has one or two tricks left up his sleeve for an encore. He unleashes a deafening electronic storm of sound upon the audience, the experimental track "The Tower That Ate People". He gives us a very literal interpretation of this song – he stands in the middle of the stage, looking straight up as the enormous ring-shaped lighting rig descends on him from the ceiling, before cocooning him in a gigantic illuminated silk column. It's spectacular to watch.
The lights all dim to red. Gabriel has one last song for us: "Biko". Steve Biko was a South African anti-apartheid activist who was beaten to death in a cell in Port Elizabeth. Gabriel wrote this tense song as a tribute to him, and as a protest song against oppression."Very often", he says, "It is young people who suffer in the fight for freedom," particularly citing the ongoing Hong Kong pro-democracy protests. As the song reaches its coda, with the audience chanting along, fists raised, Gabriel takes his microphone stand and places it facing the audience.
"And now, as always, what happens next is up to you," he says. He leaves the stage without saying another word.
I leave the Metro Radio Arena feeling like I've just experienced something very special.