Most people will have heard of Tenerife, Lanzarote and Fuerteventura. These are the most famous Canary Islands – situated off the coast of Africa with great year-round weather and activities for people of all ages.
Whilst these well-known islands are great for a getaway, there is more terrain to be discovered just a short journey away. From Tenerife, you can board a ferry which takes as little as one hour to get you to the neighbouring island of La Gomera – the second-smallest Canary Island and, in my eyes, a hidden gem that is an absolute wonderland for a walking holiday.
First of all, let me just warn you that La Gomera isn't the place for an Acrophobic – unless you plan on staying put in San Sebastian (where the ferry port is). The island is approximately only 22km in diameter and although the roads are in great condition, most of them snake around the cliff edges. This of course makes for spectacular views but can also make even the bravest of people slightly anxious at certain intervals.
Likewise, if you're not a confident driver then this island may not be for you. When the occasional truck or bus hurtles towards you from the opposite direction, they don't always stick to their side of the road.
If however heights aren't an issue for you and you or your travel companion has decent swerve reflexes, then I cannot recommend La Gomera enough.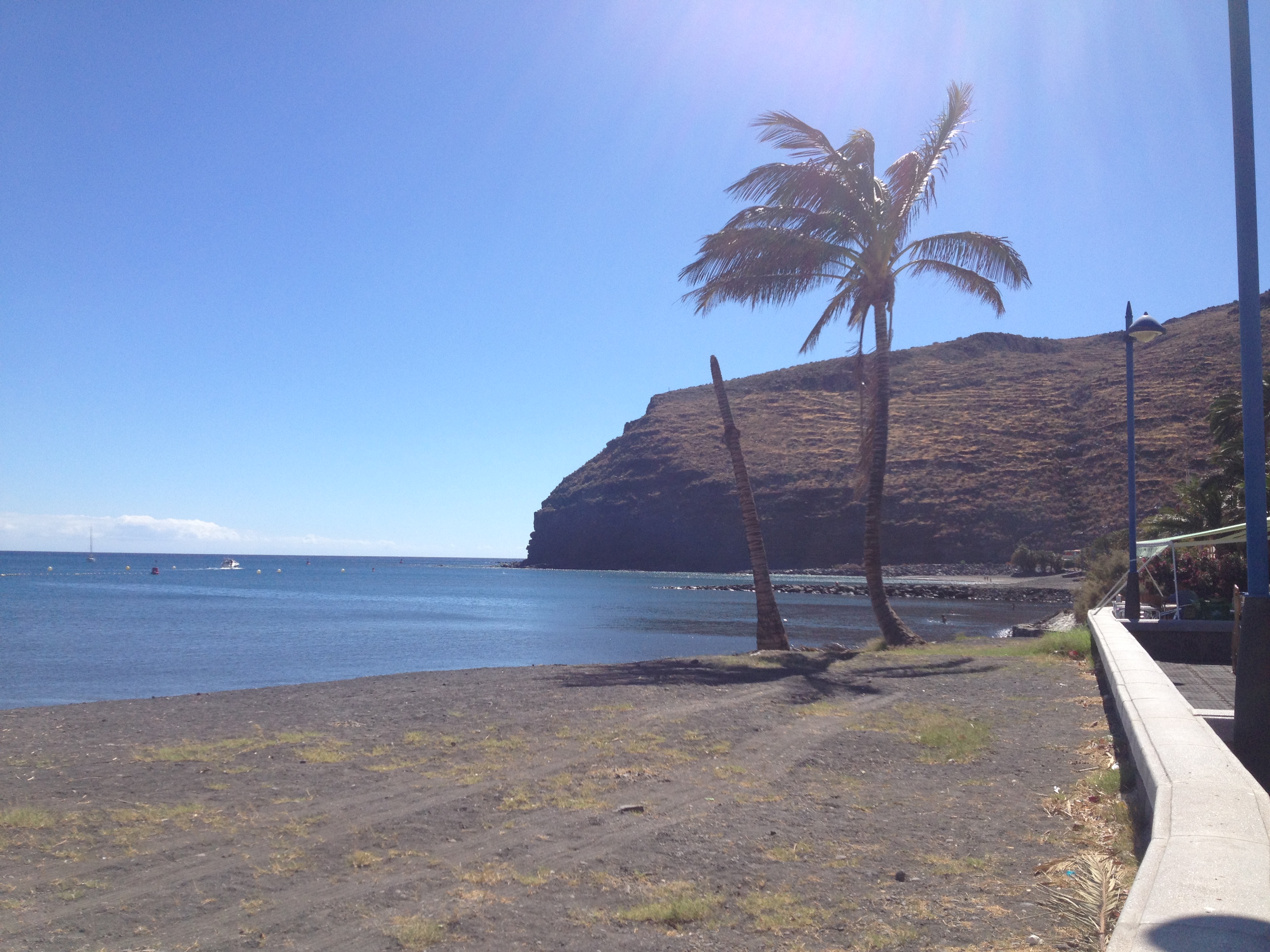 This walking wonderland boasts a crisscross of trails traversing forests and mountains, whilst offering magnificent views, including breath-taking sights of Mount Teide on a clear day. If walking isn't challenging enough for you then you can always try running a few of the trails. Although I ran a couple of them, I did notice that running didn't appear to be as popular an option – most people seemed to be there to enjoy a hiking holiday.
Everyone's levels of fitness vary of course so it's really up to you to decide on how you want to tackle each trail. If you're an experienced runner then there are definitely a few hard-core trails to challenge yourself with. Equally, there are a few shorter trails with moderate gradients which can be easily enjoyed by people who prefer a more leisurely stroll (studies have actually suggested that walking can have greater benefits for the heart than running).
Don't be put off by what is displayed on the tourist information boards. I found that they often overstated the difficulty level and length of time that each trail would take. Again, this will vary depending on how fast/slow you approach the walk, however, even with a few stops along the way and getting my camera out to take some photos, I still completed every trail well within the advised time.
Although La Gomera is situated off the coast of Africa and therefore is mostly warm all year round, you will need to dress for the altitude. As you ascend, the temperature can drop quite significantly. I visited La Gomera towards the end of September and into the beginning of October. At sea level, the temperature was resting between 25 and 30 degrees Celsius. As we climbed, it dropped to as low as 12 degrees Celsius. So, with this in mind, I would pack extra layers to wear as it can get awfully chilly at points and windy in some locations. Sturdy walking shoes are also essential.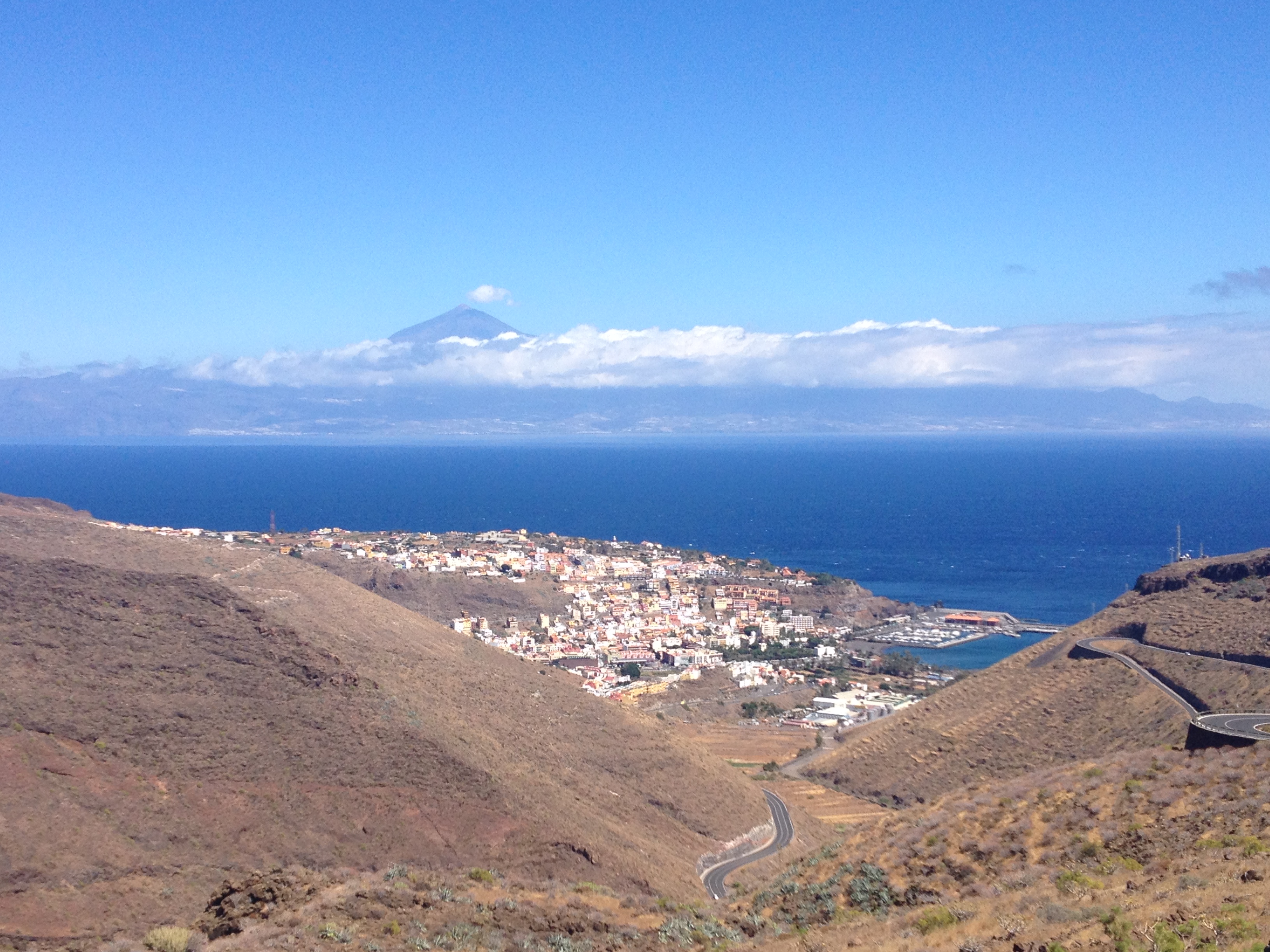 Due to the generally hot and dry weather conditions on La Gomera, there was a large forest fire in August 2012. The fire seriously affected 8% of the whole island whilst 18% of the national park was damaged or destroyed. Visiting La Gomera only two short years later, it was surprising to see how much the forests had recovered and how much regrowth there was. This photo below is a prime example of nature's resilience – burnt trees amongst thriving green!
One walk which I would highly recommend is the one which takes you to the highest point of La Gomera. This is in Garajonay National Park and it peaks at 1,487 m (4,869 feet) which is higher than Ben Nevis (the highest mountain in the British Isles). Please don't let these high numbers scare you however – there are several different starting points so means that you don't need to start the walk from the very bottom!
For a welcome break from walking, there are several quality restaurants at vantage points on the island. We stumbled across Las Vistas Country Restaurant in El Cedro whilst on a walk one day – wow, was I happy to have followed my nose! We had clambered up to the top of the steep hill, atop of which this restaurant sits, and the views were truly stunning! I think in that moment I actually uttered the cheesiest words I've ever strung together – "if I end up in heaven, this is surely what it will look like". There's also a campground here – the only one on the island. Just imagine waking up to views like this each morning…