The overnight ferry from Helsinki docked just after breakfast. We had arrived in Russia at last. After a night of karaoke and disco-dancing on the Princess Maria we all felt slightly worse for wear, but this would not deter us from the sightseeing marathon ahead.
St. Petersburg (3 days)
Our trusty tour bus collected us at the port. We cruised along the Neva River for some time, stopping to take pictures with the 3,500-year-old Theban Sphinxes on the University Embankment.
Continuing in this fashion, we visited a dozen other postcard-picture sites, including the fortress on Zayachy Island and St. Isaac's Cathedral with its pure gold-plated dome. By lunchtime we had pretty much completed the dot-to-dot of your generic tourist map.
We then headed to a restaurant called Stolle, famous for its pirog (Russian pie). Whether you opt for savoury or sweet (it was a hard choice we all had to make), you won't be disappointed.
Our restaurant was a stone's throw from the Church of the Saviour on Spilled Blood (see above). The building's multicoloured exterior is quite something, but nothing could have prepared us for the awe-inspiring interior, comprising 7,000 sq m of glittering mosaic tiles.
On day two, we explored the State Hermitage museum, essentially four interconnected palaces. It's a bit of a rabbit hole, the Lewis Carroll kind that is. For instance, if you were to dedicate 30 seconds to every object, you would spend 7 years in the Hermitage. Fortunately we were spared this fate thanks to our super-efficient Russian tour guide. She led us to the most unmissable displays, including works by Boticelli, Da Vinci, and Michael Angelo.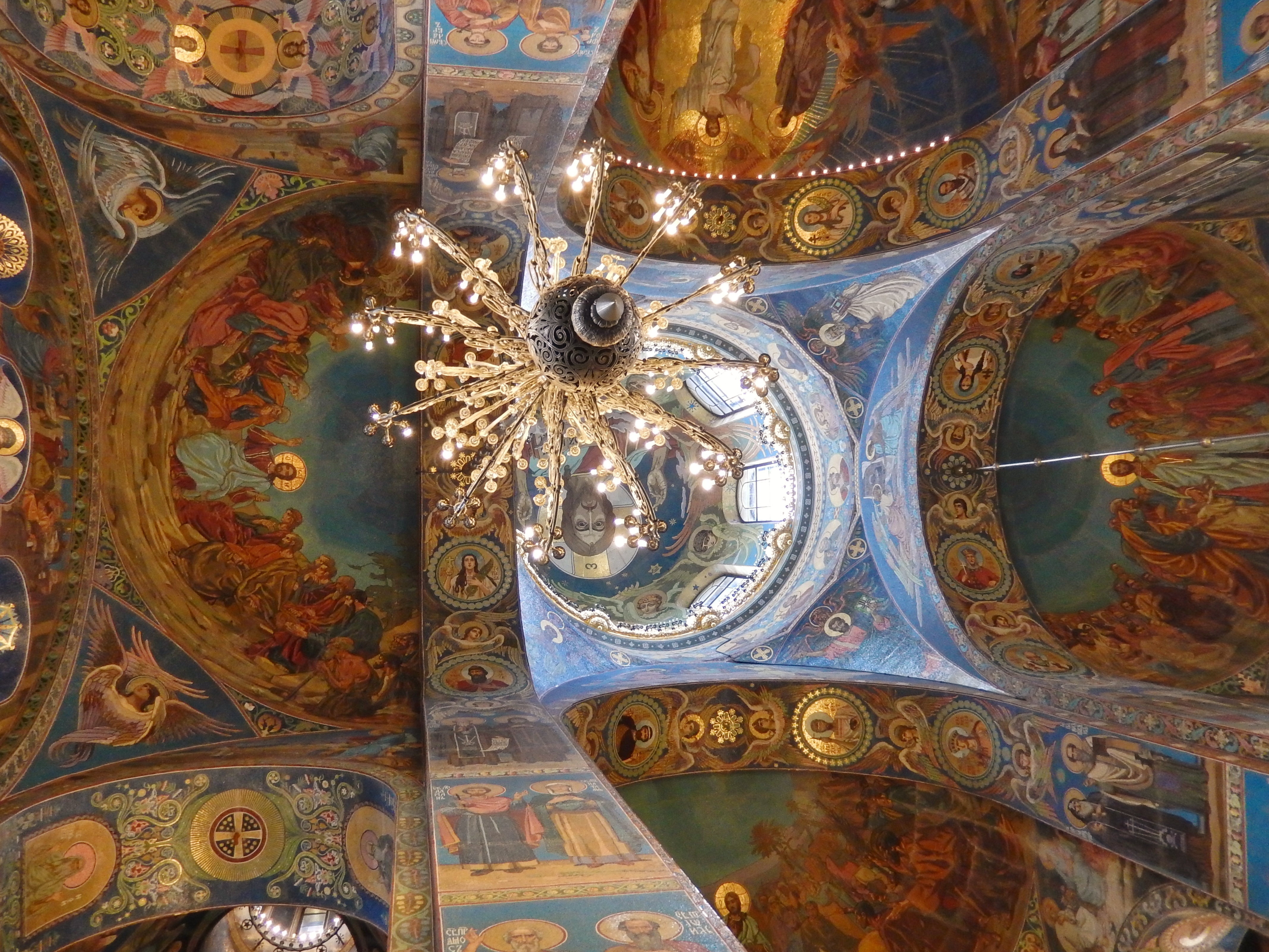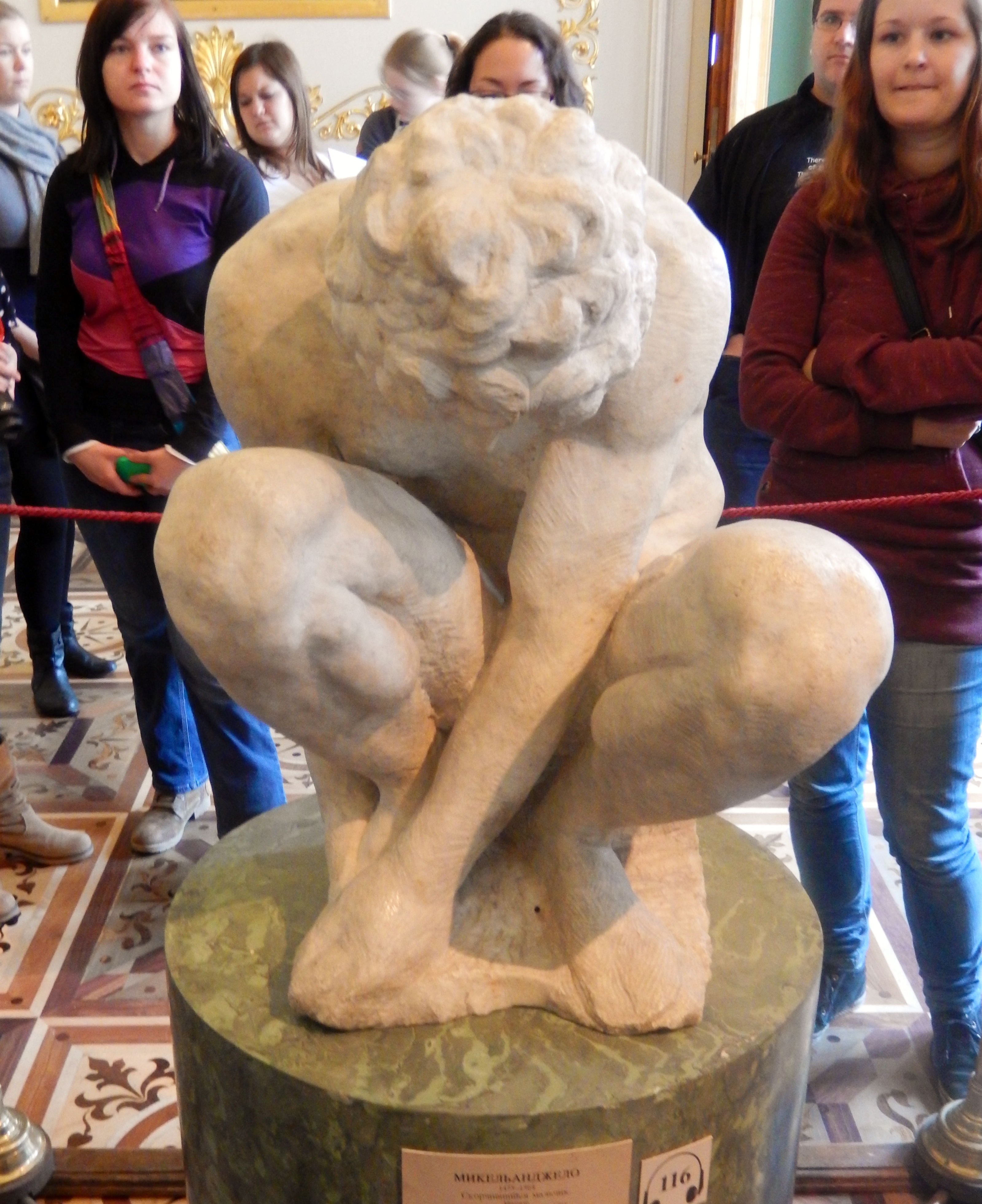 My personal highlight in the Hermitage, however, was Catherine the Great's Peacock Clock. The enchanting mechanism still functions after over 200 years and is demonstrated to visitors every Wednesday. At the stroke of the hour, three life-sized birds spring to life, their copper and bronze parts moving in perfect avian imitation.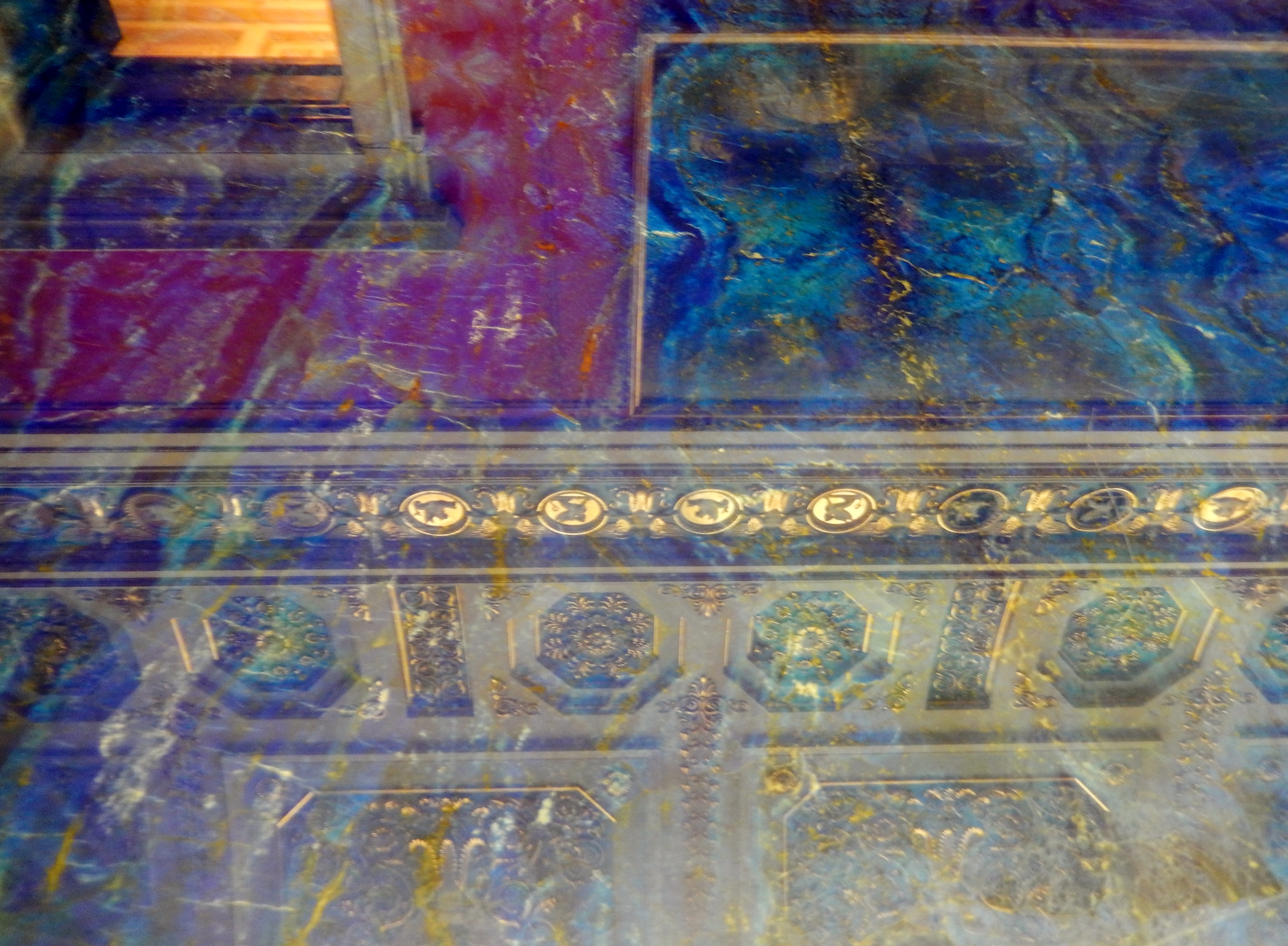 To fill the gap in our itinerary, I spent a serene afternoon in the Fabergé Museum. Fabergé is of course best known for his jewel-encrusted 'Imperial eggs', nine of which feature in the museum collection. Each is utterly unique with jaw-dropping attention to detail down to the tiniest diamond.
$
That evening, our group reunited at a folk show in Nikolayevsky Palace. It was a jocund spectacle of music and dance performed in national dress, culminating in Russian high-kicks.
Everyone took advantage of the complementary red caviar and vodka which materialised at the interval.
On our third and final day in Russia, we left the city and ventured out to St. Catherine's Palace, or the Summer Palace as it is often known.
Here I found myself continually humming the theme tune to Fox's 1997 animation, Anastasia, set in the royal residence. The grandmother even presents the princess with a Fabergé jewelry box and this is what unites them in the end!
$
$
Despite the abundance of riches we had been exposed to over the past few days, our guide made sure that we kept our feet on the ground. On the way to the colossal Lenin monument – our last stop-off – she relayed accounts of life in St. Petersburg during occupied times. It was fascinating to hear a native person speak about the realities of applied communism and the horrifying living conditions during the Siege of Leningrad.
$
Although much has changed, Poverty is still prevalent in St. Petersburg, with theft continuing to pose a major problem (see https://www.osac.gov/pages/ContentReportDetails.aspx?cid=14035). As tourists are particular targets, it is important to remain vigilant at all times, even in the most central areas. We had an attempted theft actually inside our hostel while someone was napping in their room. Pretty unnerving. So it's advisable to lock the door even whilst you're in your dorm.
Helsinki (1 day)
$
After the sprawling urban landscape of St Petersburg, quaint little Helsinki felt like a village. The main touristic landmark is the Church of the Rock – literally an excavated rock face. Other attractions I recommend include the bar at the top of Hotel Torni for its sensational views, and Hotel Katajanokka, which has preserved characteristics from its former life as a political prison.
Unfortunately, I ran out of time to visit the islands of Helsinki; you would need to allow at least three hours for that excursion.
Stockholm (2 days)
$
Finally, if I left my heart anywhere, it was in Stockholm. This also happened to be where our guided tour ended. Most of our group didn't hang about, returning to their respective countries after exchanging contact details and hugs. But a few of us had planned to stay on, myself included.
After check-in at City Backpacker's Hostel (kudos to them for providing first-rate accommodation), a new friend and I took a stroll through Stockholm's historic centre. It's a fairly touristic neighbourhood but maintains a pleasing aesthetic, its narrow, cobbled streets brimming with edgy design shops and equally quirky cafes. We witnessed the changing of the guard at the Royal Palace and circled Skeppsholmen Island, where sculptures by Calder and Nicki de Saint Phalle stood joyous and vivid in the sun. We ended the day with a stroll through the tunnel of cherry blossom in Kungsträdgården (the King's Garden) and a meal of tender Swedish meatballs with lingonberries.
$
The end was nigh. After a hilarious final morning in the ABBA museum with all its interactive activities, our last touristic quest was to the Vasa Museum.
The exhibition, in fact the entire physical building, revolves around a resurrected 1620s battle ship which sank minutes into its maiden voyage. Ornately carved with superstitious symbols, it's the only preserved vessel of its kind and is said to have inspired The Flying Dutchman from Pirates of the Caribbean.
$
During my sojourn in Stockholm I was happy to regain my independence after travelling in a large group for 10 days. That said, the Swedish capital was probably the most tourist-friendly out of the five cities I visited.
There is much to be taken for granted when you're with an organised tour. For one thing, you are free to live in the moment when you're not preoccupied with planning ahead.
Indeed, the way the organisers at Scanbalt Experience orchestrated the entire trip was commendable. They did a particularly good job at making the most of our 72-hour Russian permit. Not to mention the sunny presence of our guide Zane, generous with her knowledge and smiles.
So all in all, I would not hesitate to travel with Scanbalt Experience again.
But would I brave the Baltics again? You bet. Except next time I'll go during summer, sample some birch tree wine, and island-hop within Stockholm's archipelago.
Photographs by the author unless otherwise mentioned.