So, as 2014 comes grinding to a halt, we tasked our writers to club their heads together and compile a list of what they thought the best albums of this past year were. After much debate, this has been whittled down to 10, the crème de la crème of this years releases.
Don't forget to tell us exactly how much you disagree with this list and what albums have been criminally overlooked in the comments section below.
10.
Swans – To Be Kind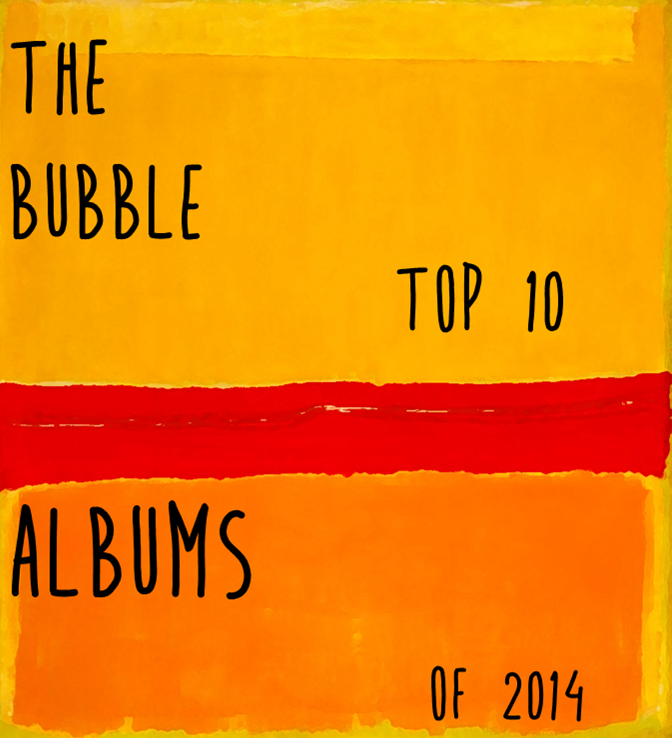 You could be right in thinking that it's somewhat unconventional for a band to be producing by far their best material 30 something years into their career, especially when that includes a 13 year hiatus. But Swans aren't like any other band out there. Some bands play rock, some bands play post punk, and Swans play their own genre, called Swans. The first thing you can say about this record is that it's BIG – a double album reaching two hours in length, centring around the showcase track Bring The Sun, an unrelenting 35 minute assault of blistering distortion, drone and hypnotism. Four other songs break the 10 minute mark, with only one below 7 minutes in length. While this could make To Be Kind a tad inaccessible to the average listener, such a structure allows for a unique atmosphere as much as a unique sound. The album's main strength is its ability to be literally unbearable to listen to at times, as repetitive passages reach closer and closer to their climax (See She Loves Us). This makes the album tense and exciting, but remarkably despite its length it never gets boring. Repetitive yes, but without that the intensity would be lost. Alongside this you've got some very slightly more conventional tracks, such as the funky yet unsettling bassline of A Little God In My Hands and the almost Pink Floyd like opener of Screen Shot. Combining an insanely intense listening experience with mesmerising drone and frantic rock pieces, Swans have created one of the most unique and exciting albums you'll experience this year. Ben Willy
9.
George Ezra – Wanted on Voyage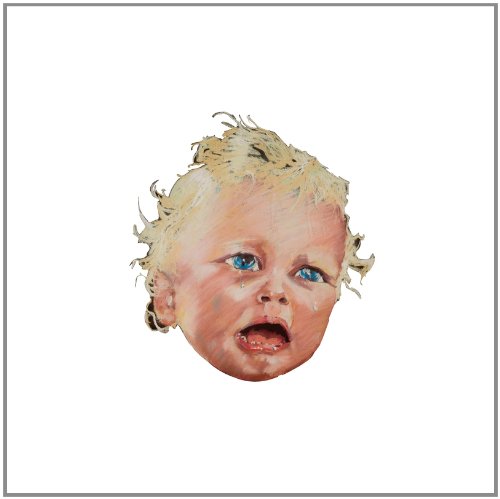 With the looks of a fresh-faced boy, and the baritone range of a burly man, the phenotype doesn't quite add up when it comes to George Ezra. Some music journalists have described him as having a voice beyond his years, but for Ezra, that's really just the result of hearing, and attempting to mimic, a Lead Belly record; he explains 'I thought having a big voice could be fun, so I tried it, and I could do it! I didn't ask any questions, I just continued!' And thank goodness he did continue, or his album wouldn't have ended up anywhere near where it is today – no.9 in our beloved Top 10 Albums of 2014, of course. Ezra really has rocked this year's music scene with his triumphant debut album 'Wanted On Voyage', and has rightfully proved that the unlikely image of a blonde guy on a bluesy resonator isn't such a bad combination after all. He exudes a vocal maturity and a foot-stomping enthusiasm that makes him difficult to dislike. With tracks ranging from the more mellow 'Barcelona' to the more sonorous 'Did You Hear The Rain?', for those of you only familiar with his gold-selling singles, 'Wanted On Voyage' will certainly exceed your expectations. Taking inspiration from the musical likes of Bob Dylan and Woody Guthrie, Ezra seems to have revived a genre – a genre that has, until now, been clouded by the usual mass-marketed drivel of the pop world. His irresistibly bluesy urban-folk sound is a sure winner and, from the looks of it, he's here to stay. Emilie Sims
8.
Taylor Swift – 1989
1989 is Taylor Swift's fifth studio album and her first purely pop album, departing from her original country roots. She has retained her playful lyrics, but left the guitars and drums behind. The change in genre shows Taylor's diverse talent, highlighted in the first single released from the album. 'Shake It Off' cleverly addresses the generic pop topic of 'haters' by dismissing them, and she uses memorable lyrics with an upbeat melody to create a club-worthy track. The album opens perfectly with 'Welcome to New York', followed by the second single 'Blank Space' which makes fun of media criticism of Taylor's dating life. 'Style' shows us Taylor's classic love-themed lyrics – "You got that James Dean daydream look in your eye" – yet the song still remains sophisticated and is one of the best on the album. 'Wildest Dreams' carries the hint of a Lana Del Rey-style track, and Taylor uses this tone to paint a romantic picture – "Say you'll remember me, standing in a nice dress, staring at the sunset babe." The album ends with two more strong tracks 'I Know Places' and 'Clean' and it is clear that Swift's jump into the pop genre has paid off. 1989 is a successful branch in Taylor's career, and as a 24 year old with the ability to write her own songs and sing them just as beautifully, she is one of the most prominent female pop artists around. Zoe Tongue
7.
Flying Lotus – You're Dead!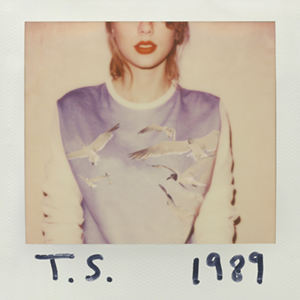 I often find that when listening to Jazz (a genre that I, on the whole, enjoy) I can come up against pieces that are, well, a bit slow and boring, as well as improvisations that I have no idea whether are good or bad (me meeting my 'cultural dead end' if you like), so I just nod my head and listen along and pretend I'm the coolest guy in the world…Well with Flying Lotus' new record that sham doesn't have to continue; it's truly brilliant. Built up of a load of two minute jazzy instrumentals interspersed with a few rap crossover pieces, the album flows like no other. But that doesn't mean it's stationary, though, in fact Flying Lotus switches things up constantly – as to never lose my attention. The single "Never Catch Me" works off Kendrick Lamar verses and a repeating tinkling of a piano, it's about as brash as You're Dead! gets. It's fantastic mind. The real winner of this album, though, is the range of interflowing instrumentals, with their spits of drums, their slick electronic production, their random ghostly gospel vocals and their featuring of Thundercat (with his ability to make all other bass players look like fools); "Coronous, the Terminator" is beautiful and dreamy, "Ready err Not" is plonky and computerised, and "Moment of Hesitation" is a jazz steam train at full speed. Oliver Stephenson
6.
Mac Demarco – Salad Days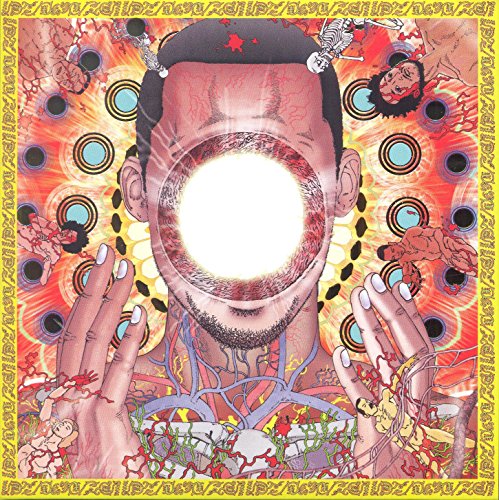 2014 will forever be known as the year Montreal's favourite slacker son really blew up. These days everyone wants to be like mac. It is impossible to go to any remotely 'indie' event without seeing a legion of guys wearing baseball caps, three-quarter lengths and baggy shirts, often accompanied by an unseemly mop of hair. It is testament to Demarco's appeal that he has essentially spawned a new clique (let's call them Macovites). Herein lies the transcendent nature of 'Salad Days'; a great album in its own right, chock full of tropically lilting guitars, lazy drumming and lazier vocals delivering perfect packages of alt-indie pop. Yet it is more about the promotion of Mac Demarco as a brand, or anti-brand if you will. A look at his videos and artwork shows how easily he's reconciling nostalgic pining for retro with a super modern attitude- Mac is a man in his own world, smoking, goofing about and jamming out what is seemingly a stream of consciousness that just captures the zeitgeist of 20-somethings disillusioned with modern life's imperative to care. The title track, which also opens the album, despairs at the speed at which the years go by and we lose our youth. This album can be seen as emblematic of, and an antidote to, this malaise. There is no messing about with the tracks; each is pleasantly concise whilst retaining the inspiring vitality and lackadaisicalness Mac Demarco cannot help but embody. To have this illuminating effect whilst delivering such accessible songs as the aforementioned 'Salad Days', 'Passing Out the Pieces' and 'Blue Boy' is why 'Salad Days' is undoubtedly one of the albums of the year. Lewis Lloyd-Kinnings
5.
FKA Twigs – LP1
$
… is she hiding behind a plastic sheet, or a set of ripe bruises? It says a lot about the delicacy and intimacy of this LP. Dark r'nb , with pop flourishes, sensual whispers in your ear, catchy/eerie melodies and distant, floaty electronics…fka twigs is carving out her own sound and own image, "to make the weird sexy". Sharp, twisted, if a little disturbing. Check out Pendulum or Video Girl. Brodie McGhie-Fraser
4.
Run The Jewels – RTJ2
$
Bigger, angrier, better. Killer Mike and EL-P return with their second Run the Jewels album. Released free via their website, do not mistake it for a mixtape. The production is heavy, bass-y, dynamic (see sirens and clicks on "Blockbuster Night Part 1"). The words (although best out of Mike's mouth) are hard hitting, discussing topics from police brutality to religion (see "Early"), all overtly political – something consumerist and sex obsessed modern rap is missing. There's still bravado and humorous put downs, although this never strays far from the relevant or the intelligent. In "Love Again" they even feature a guest verse by Gangsta Boo, who flips the gender roles to contrast with the (deliberate) misogynist language of El and Mike in the two earlier verses. "Crown" is a track about former drug dealer endeavours, although from a refreshingly regretful perspective, as Mike promises [he] 'Won't be the same/ Won't be the same type of man that puts cocaine in this lady's hand / Heard she was pregnant, I'm guilty I reckon cause I hear that good shit can hurt baby's brain'. The highlight, though, has to be "Close Your Eyes (And Count To Fuck)", which both samples and features a verse from RATM's Zac De La Rocha. Mike's second line from this song probably sums up the album better than any other: "Everything I scribble is like an anarchist's cookbook". Oliver Stephenson
3.
Royal Blood – Royal Blood
$
It looks like fans of hard rock are finally having something to celebrate: 2014 has been quite an exceptional year, with AC/DC, Judas Priest and Pink Floyd releasing new material. What is just as rewarding though is the emergence of an exciting new band from Brighton, consisting of bassist/vocalist Mike Kerr and drummer Ben Thatcher, called Royal Blood. That excitement lies in the fact that they have managed to do something thought of as impossible in the days of depressingly BBC Radio 1 dominated mainstream charts – they've made the riff cool again. That's what this album relies on – riff after riff after riff, and while some are certainly more successful than others, the fact of the matter is that this garage rock outfit have managed to make a hard rock album reach the top of the charts. Royal Blood is not a display of musical virtuosity and it hardly breaks new ground, but rockers and metalheads alike can be encouraged by the phenomenal commercial success this record has been received with. It should be of no surprise then that the best songs on Royal Blood are the ones with the best riffs. Come On Over, Figure It Out and Ten Tonne Skeleton are all awesome and make the urge to dust off the air guitar too great to resist. Royal Blood may not be the most imaginatively crafted record and has some tracks that appear to be employed as filler. Nevertheless it is certainly a solid addition to the collection for any rock fan, and if bands like Royal Blood continue to find success, maybe the future of hard rock isn't so bleak after all. Ben Willy
2.
St. Vincent – St. Vincent
$
Whether or not you agree that 'St Vincent' is the best album of the year, that with it Clark has established herself as one of the current bastions of contemporary music is irrefutable. For longer-term fans, her rise has been unduly vertiginous. Many posit that, despite the brilliance of 'St Vincent', 2011's 'Strange Mercy' remains Clark's magnus opus and that 2012's collaboration with David Byrne was her crowning moment as a consummate innovator. Certainly, 'St Vincent' eschews the epileptic convulsions of 'Chloe in The Afternoon' and 'Surgeon' in favour of a smoother, more groove-based approach, but this merely amplifies Clark's progressive, obsessive inability to embrace complacence. She's dabbled previously with classical instruments and acoustic eulogies, but currently deals in loops of electronic raucousness ('Rattlesnake') and dream-pop earnest (the gorgeous 'I Prefer Your Love') without feeling experimental. And, of course, no St Vincent record would be complete without those devastating guitar assaults that Annie rips off when it suits her. Rightly or wrongly, 'St Vincent' will probably overshadow Clark's earlier brilliance, but that's neither here nor there. The prospect of St Vincent releasing an album that bests even her latest effort in a couple of years is simply tantalising, the level of anticipation tantamount to that heralded to contemporaneous pioneers of modern alternative music like Radiohead and Grizzly Bear. Deservingly so, Annie Clark has earned that place on Olympia. Long may she reside there. Alex Cheah
1.
Sun Kil Moon – Benji
$
Benji is one of the most beautifully touching pieces of art you will experience this year or in any other. It is an autobiography in the form of music. Despite a strong sense of urgency, the instrumentation is acoustic and understated, with the lyrics deliberately taking centre stage. Lyrics are where this album excels above all else. Every one is pertinent, meaningful and perfectly placed within each song. The melancholy vocal delivery from singer Mark Kozelek is at every moment glistening with all the sincerity of a man his age (47) reliving the good, bad and traumatic memories from his life to date. The subject matter often centres on mortality and while some may describe it as depressing, it is to a much greater extent just a refreshingly honest and open expression of all that is going on in Kozelek's mind and, by extension, the unspoken thoughts in the mind of the listener. This album is simply so beautiful and thought-provoking that it will not fail to leave you with a shiver down the spine for a solid hour until the music runs its course. David McLennan