When was the last time you dined out in a city centre and paid under £5 for lunch and drinks? How does a warm cup of soup sound to you on these cold February days? Maybe you're looking for something a bit sweeter? If you're out and about in Durham this Saturday you won't need to look that hard to find all of those things on offer… and they'll be completely free from animal products too!
Way back in 2008, a group of local vegans decided to start running a community coffee morning ('One Flew Over the Coffee Cup') that focused on providing cheap cups of coffee and vegan cupcakes, as well as showcasing Durham's fantastic DIY scene. Since then, the coffee morning has bloomed into a monthly pop-up café and although the menu may have developed a little bit more, the initial thought behind the café hasn't.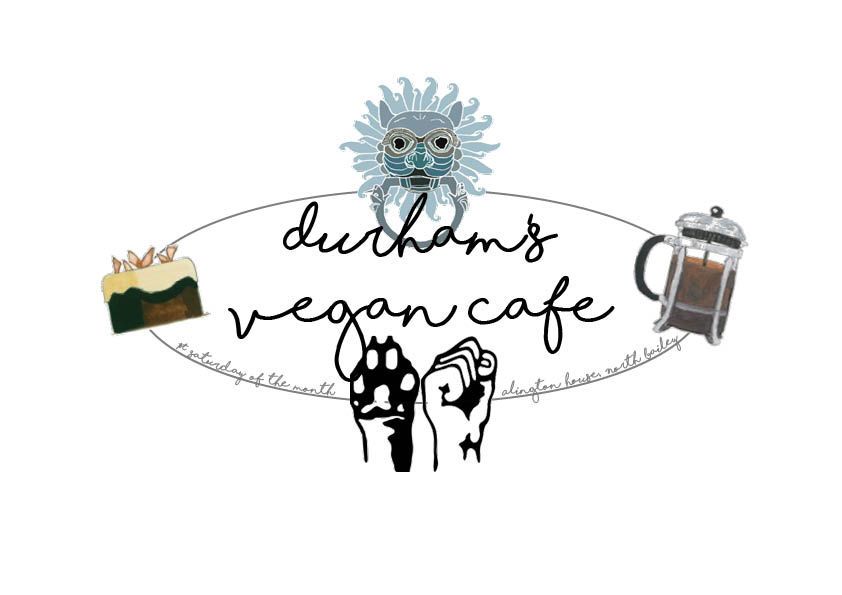 For those of you who may not know, a vegan is someone who does not eat or use any animal products. One of the main focuses of the café is to show people what kind of food can be enjoyed on a vegan diet, from pulled jackfruit tacos to lemon meringue pie! It's a place where fellow vegans (and non-vegans!) can relax in knowing that they don't have to modify the menu, or check the salad dressing ingredients, to enjoy a meal.
The café is entirely not for profit and is run by vegan volunteers who come up with the menus and cook each dish from scratch, every month. We change our menu for each event to show just how diverse a vegan diet can be, but it generally always consists of three 'main' meals (including at least one gluten-free option) with our unique vegan burgers being a constant staple. As chefs and bakers, we constantly try to develop new menu items and are very willing to try new farfetched and exciting ingredients such as aquafaba (chickpea water) to make things like vegan meringue, as well as try and cater for all needs, like those who follow a raw vegan diet. A passion for us is recreating vegan versions of well known and loved classics – we often get people stumbling upon the café by chance, not realising that our menu is completely animal-free, and leaving none the wiser, or complimenting us on such nice cakes.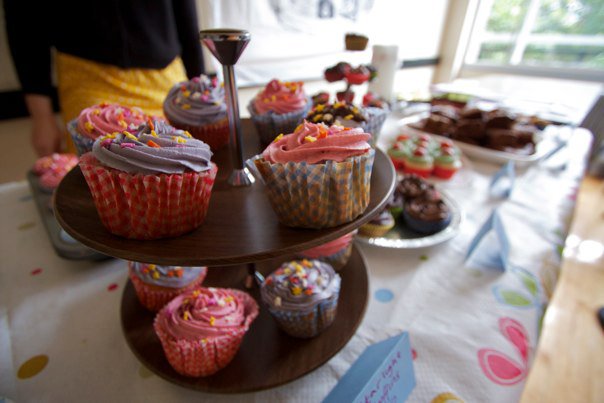 A huge component of the café, aside from the veganism, is the focus on the community. Initially, the café was set up to be used as a place where people could come and hang out, chat, swap music or play board games – tasty food and drinks were just an added bonus! Although we've got steadily more popular over the last couple of years, we really hope that people can still enjoy the café in the same way! We constantly strive to ensure that our prices are reasonable, but no one will ever be turned away for a lack of funds if they're in need of a meal. In 2016, we will also be running a food bank collection point at the café where people can donate tinned or packaged goods to the local Durham food bank.
Durham's vegan café runs from 11 am – 3 pm on the first Saturday of every month at Alington House community association (opposite the road to Palace Green). After having a well-earned break in January, we are back this Saturday (February 6th) with a full menu including our burgers, macaroni 'cheese', daal with chapati, cakes and other sweet treats – think praline toffee crunch cupcakes and semla buns! You can often catch most of our volunteers hanging out at Empty Shop or running gigs as part of the Equestrian Collective. Check out both of these amazing local groups on Facebook.
For more details about the upcoming vegan café, check out the Facebook event.