A flurry of end-of-term deadlines to match the falling snow; walking to and from lectures in the dark; Michael Buble's music at every turn. All of these signs can only mean one thing – Christmas has well and truly arrived in Durham. It's finally December, and what better way to count down to the end of Michaelmas term and immerse yourself into the Christmas spirit than rocking one of these fabulous festive jumpers? So, settle down with a glass of mulled wine, turn up the thermostat, and feast your eyes on this cheerful lot. Merry Christmas!
***Teensy disclaimer***: I am NOT being paid by any of the organisations featured in this post to write about their clothing! This is a completely unsponsored post and this delightful selection of jumpers has been carefully procured by myself and myself alone.
New Look, £15.99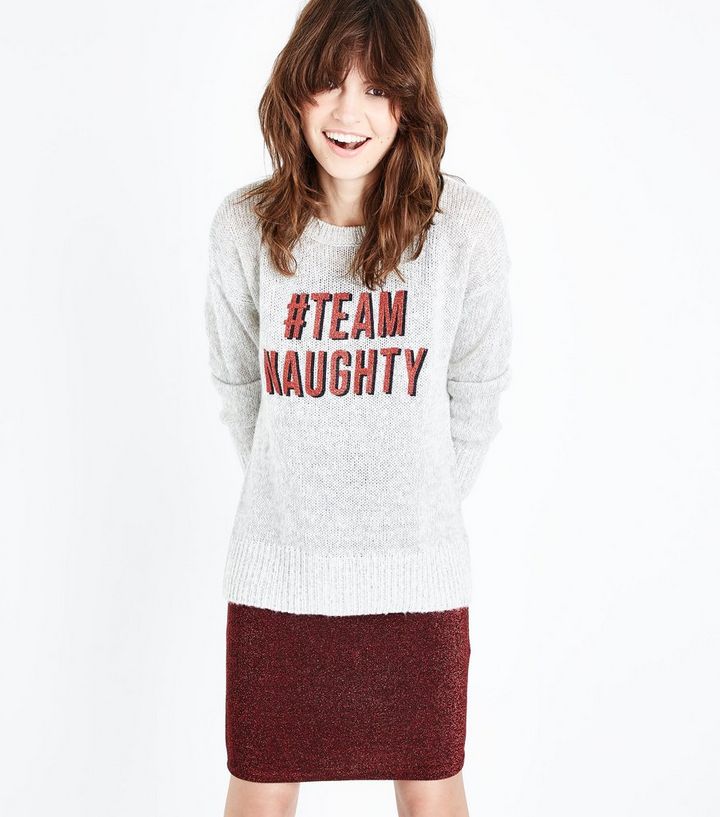 For those who may not have made it onto Santa's 'well-behaved' list… this cheeky garm features an eye-catching red glitter slogan with a nod to the Twitter generation. Who cares if you end up with a lump of coal in your stocking for being so naughty? At least you'll look stylish. Get it here.
2. Topshop, £55
This beauty's a little bit on the pricey side, but it's well worth the investment – you'll be wearing it year after year. This one is a cozy turtleneck style to keep the chills at bay, and the bold wreath design features both festive sequins and adorable multi-coloured pom-poms for a novelty 3D effect. Get it here.
3. H&M, £17.99
2010 called – it wants its cringeworthy YOLO references back. As audacious as this knitted creation is, perhaps it's best to wear it 'ironically'. Don't expect your friends to be seen with you at the pub in this one. Get it here.
4. Next, £26
Although the vast majority of Christmas jumpers are weird and wonderful, some of us prefer something a little more low-key. Scandi-cool is very much on the radar right now and you can tap into the trend with this delightful pastel-pink fairisle number. Barbie would be proud. Get it here.
5. M&S, £25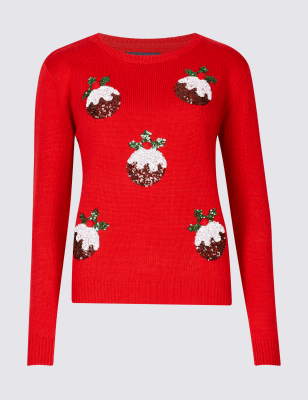 It's always difficult to resist the temptation of inhaling every item of food in sight come December 25th. However, this striking red creation features adorable sequinned Christmas puds – and is completely calorie-free. Get it here.
6. Amazon, from £18.99
Not for the faint of heart, this is definitely one for the Ugly Christmas Jumper Competition. Check Amazon's webpage and choose from a whole selection of equally unsightly and ridiculous designs. Get it here.
7. Merchoid, £36.99
For all the geeks out there, this is the perfect jumper with which to celebrate The Most Wonderful Time Of The Year – and the release of the new Star Wars flick in December. Get it here.
8. Tesco, £14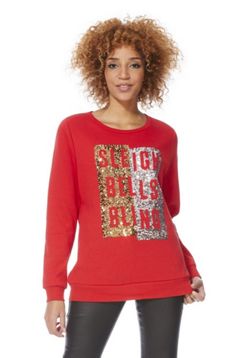 Purse strings are woefully stretched at this time of year – it's the end of term, heating and electricity bills are higher, you have to buy Christmas presents for your entire family including your sister's boyfriend's mum's third cousin twice removed… but that doesn't mean you have to scrimp on Yuletide style. This jumper is as bold as it gets – bright red and fantastically sparkly. And you can pick it up with your weekly grocery shop. Get it here.
9. Boohoo, £25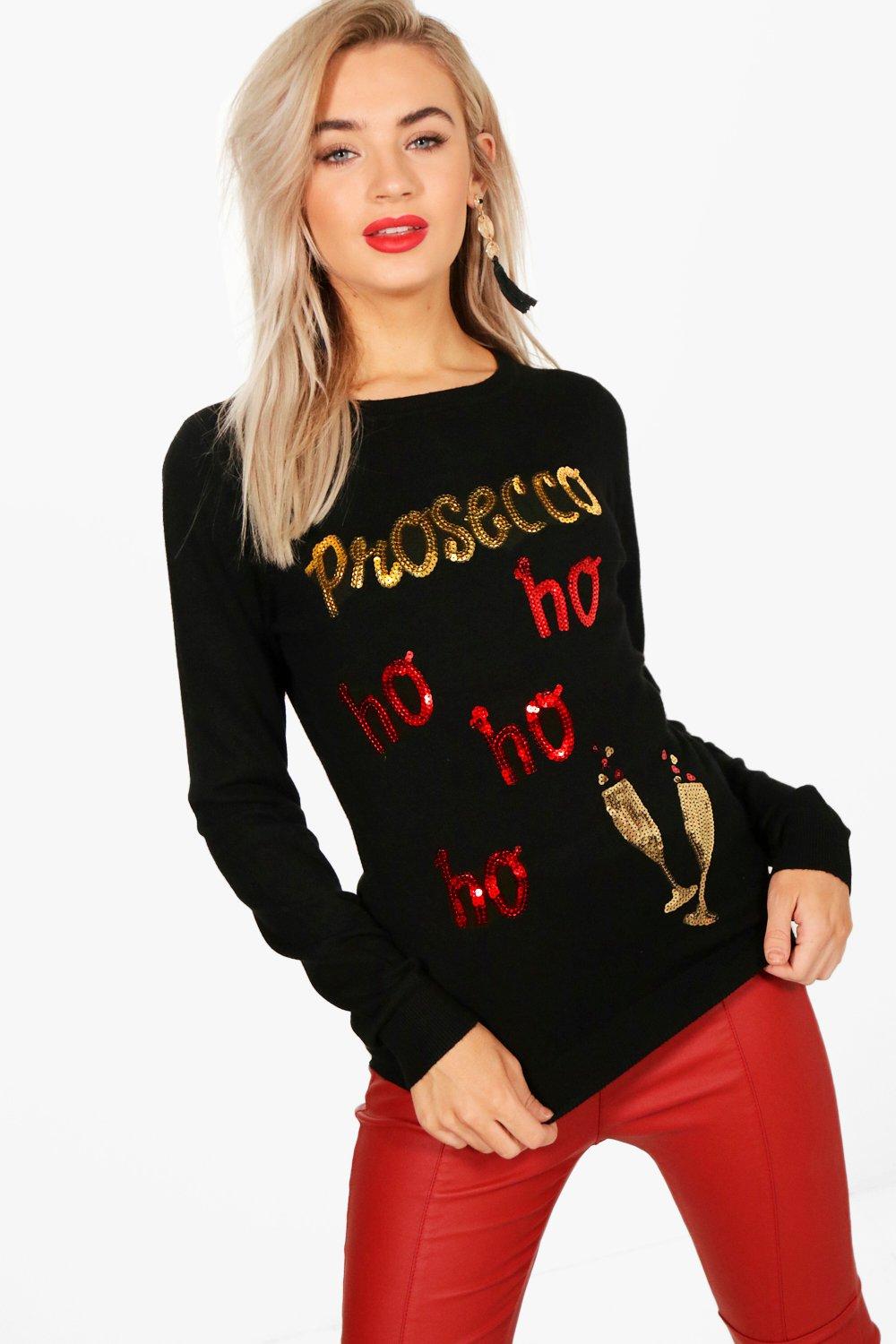 Buying into the whole 'Wine Mom' aesthetic that seems pretty à la mode right now, and this little number is perfect for pre-drinks with the girls before the big Christmas do. Get it here.
10. ASOS, £30
Indulge your 90s nostalgia with this novelty Home Alone sweater. Viewing of the film on Christmas Eve is obligatory. Get it here.