Despite allegations that the country's defence minister, James Kabarebe, is commanding a rebellion in the neighbouring nation of the Democratic Republic of Congo, Rwanda seems set to become the next African nation to hold seat on the UN Security Council.
If Rwanda is successful in its bid for the seat, for which it is unopposed, it will mark an important point in the country's growing presence on the international stage, and highlight the internal development the country has undergone in recent years. It will join the 15-member UN powerhouse – which has the ability to impose sanctions and authorize military interventions across the continent.
Although Rwanda doesn't face any competition for the seat, it still needs to be approved by two-thirds of the UN General Assembly members. Following the accusations that Kabarebe is involved in the M23 rebellion in DRC, some are questioning whether Rwanda will achieve its goal.
In light of these accusations, Rwanda's foreign minister expressed disappointment that the UN Group of Experts on the DRC continued to engage in a determined political campaign to arraign Rwanda. Minster Louise Mushikiwabo said "Rwanda will not allow itself to be dragged any deeper into this farce by responding to the Group's far-fetched but fact-free assertions."
UN diplomat Olivier Nduhungirehe said Rwanda was not worried about the report harming its Security Council bid. "The members of the General Assembly know exactly what our record is and they cannot be deterred or swayed by a baseless report, which has no credibility…We are the sixth [biggest] troop-contributing country for peacekeeping, we are a leading country in achieving the Millennium Development Goals, we have a record in post-conflict reconstruction and peace building," he said.
This is a sensitive subject though, as it is not the first time Rwanda has attracted unwanted attention whilst in this role. The last time Rwanda was on the council was in 1994–95. This coincided with the 1994 genocide in which 800,000 people were killed when the Hutu-led government and ethnic militias went on a 100-day killing spree, killing Tutsis and moderate Hutus. The international response to the Genocide was limited, with major powers reluctant to strengthen the already overstretched UN peacekeeping force.
Since the genocide, which was ended by military victory of the RDF party who are still in power today, Rwanda's growth has increased rapidly.
The economy, for instance, which suffered heavily during the 1994 Genocide has seen rapid growth. Widespread loss of life, destruction of infrastructure, and neglect of important cash crops, caused a large drop in GDP and destroyed the country's ability to attract private and external investment, but the economy has since strengthened, with per-capita GDP estimated at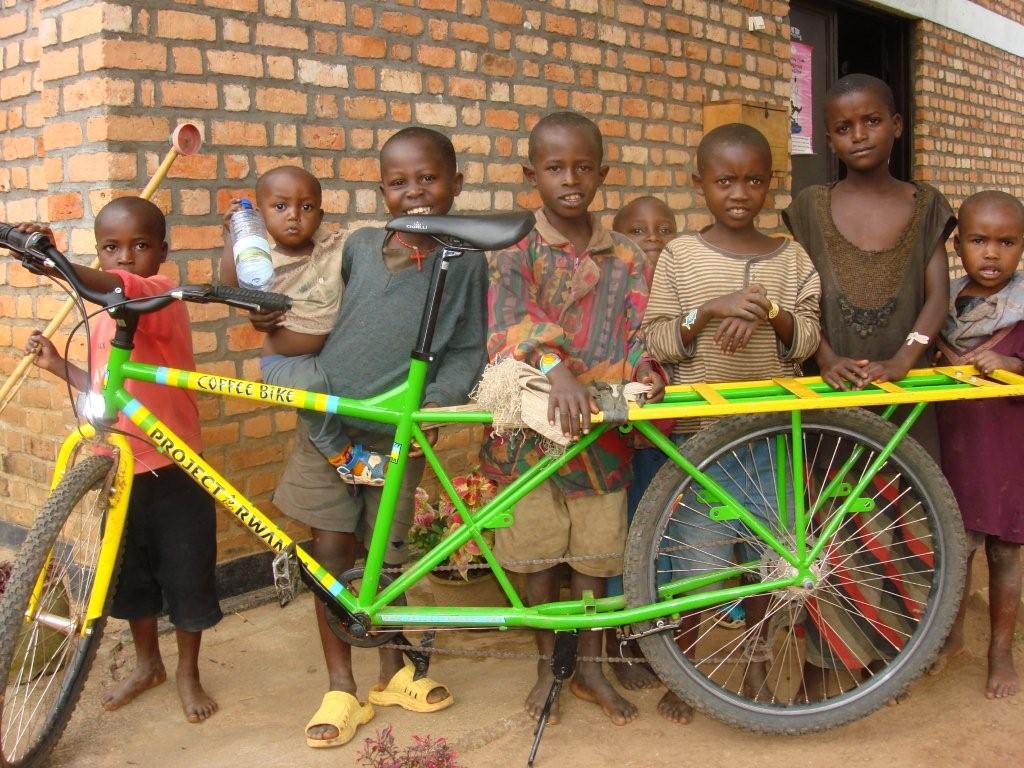 1,284 in 2011 compared with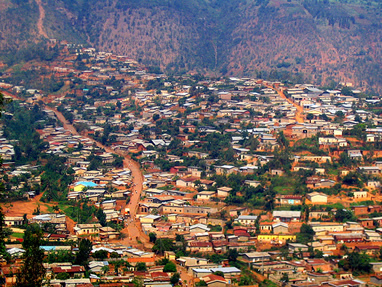 416 in 1994. Another important development in this field is that following the slumps of the late 2000s, Rwanda's service sector has rebounded since 2010, becoming the country's largest sector by economic output and contributing 43.6% of the country's GDP. Key tertiary contributors include banking and finance, wholesale and retail trade, and transport.
Tourism is also a fast-growing sector and is now the country's leading foreign exchange earner; and revenue from tourism was US115.6 million between January and June 2011. Rwanda is one of only two countries in which mountain gorillas can be visited safely, and visitors are prepared to pay high prices for gorilla tracking permits.
Rwanda also boasts low corruption levels relative to most other African countries; in 2010, Transparency International ranked Rwanda as the 8th cleanest out of 47 countries in Sub-Saharan Africa and 66th cleanest out of 178 in the world, although it remains to be seen how these recent claims from the UN affect this perception.
Nevertheless, the measures taken to move past the 1994 genocide have also drawn criticism from human rights groups who allege that suppression of opposition groups, intimidation, and restrictions on freedom of speech are taking place. In the country's constitution, Article 54 states "political organizations are prohibited from basing themselves on race, ethnic group, tribe, clan, region, sex, religion or any other division which may give rise to discrimination". According to Human Rights Watch, these laws effectively make Rwanda a one-party state, as "under the guise of preventing genocide, the government displays a marked intolerance of the most basic forms of dissent". Amnesty International is also critical, saying that genocide ideology laws have been used to "silence dissent, including criticisms of the ruling RPF party and demands for justice for RPF war crimes".
It seems probable that Rwanda will indeed clinch the seat on the UN Security Council, which in some ways seems justified, given its progress and lack of corruption. But there are still those who will not be pleased with this appointment, and only time will tell whether Rwanda has come far enough to make this potential new appointment work.