Durham University students are involved in helping Burmese refugees on the Thai/Burma border. Volunteering for local charity and TEFL.com charity of the year (2011), the Burma Education Partnership, they are increasing awareness of the plight of the Burmese people and fundraising for the charity.
Democracy in Burma is currently a major talking point fuelled by the unexpected release of Aung San Suu Kyi, the Nobel peace prize winner and leader of Burma's pro-democracy movement. This led to William Hague's visit in January, the first by a British official since 1955, and Hillary Clinton's visit in December, both of which have prompted visits from officials of most major western democracies. These visitors have made it clear that further reforms will be rewarded.
Sanctions which isolated Burma economically were imposed after the bloody repression of protests in the late 1980s and a cancelled election in 1990. The EU, the US and Canada are now considering how they can ease the sanctions. Travel restrictions on senior Burmese officials were lifted by the EU. A full review of the sanctions is scheduled for April.
The changes in Burma have been prompted by a series of reforms implemented by the nominally civilian government that took power last year. President Thein Sein has met key opposition leaders including Aung San Suu Kyi, eased censorship, legalised trade unions and released hundreds of political prisoners. Some argue that the motivation is purely economic, as only improved relations with the west will allow Burma to join the ranks of the Asian tiger economies. Analysts suggest that a powerful group of former military men and their families could earn huge wealth from international trade and the rapid development of what is one of the poorest countries in the world.
Burma has been under military government since 1962 which has a strong reputation for brutality, corruption and human rights abuses. The country is undergoing one of the world's longest running civil wars with ethnic groups fighting against the national army, creating a vast refugee crisis and reports of forced labour as well as systematic rape and torture. More than 800,000 refugees have been driven into neighbouring Thailand, Bangladesh and India. Over quarter of a million 'migrants' have crossed the border into Thailand to seek work. A clique clustered around the top generals and their relatives live in great luxury, while only one in 10 villages has electricity. Aung Sang Suu Kyi, who assumed the leadership of a popular pro-democracy revolt in 1988, has spent most of the subsequent 23 years in prison or under house arrest.
In 1988, as the daughter of the country's most famous freedom fighter, she became the public face of popular protests against the repressive regime. Thousands were killed in a crackdown, Aung San Suu Kyi was confined to her home and although her party, the National League for Democracy. won elections in 1990, the result was declared and void by the military regime.. The isolation of Burma deepened. Now that isolation seems to be ending and Aung San Suu Kyi is currently on the campaign trail after winning the right to run in the Burma by-elections in April.
If political progress towards democracy continues the world's biggest companies will make a move into the country. Burma has more than 60 million inhabitants and a key coastal location between India, China and the "tiger" economies of south-east Asia, making it an attractive market. It also has vast mineral, metal and other resources.
In recent years Chinese companies, many state-backed, have established a large presence, investing in all sectors from infrastructure and natural gas to timber and precious gems. Another key area is tourism. Burma's unspoilt beaches and mountains and rich cultural heritage could make it a leading destination, tour operators believe, and luxury hotel chains such as Marriot have said they are keen to establish a presence.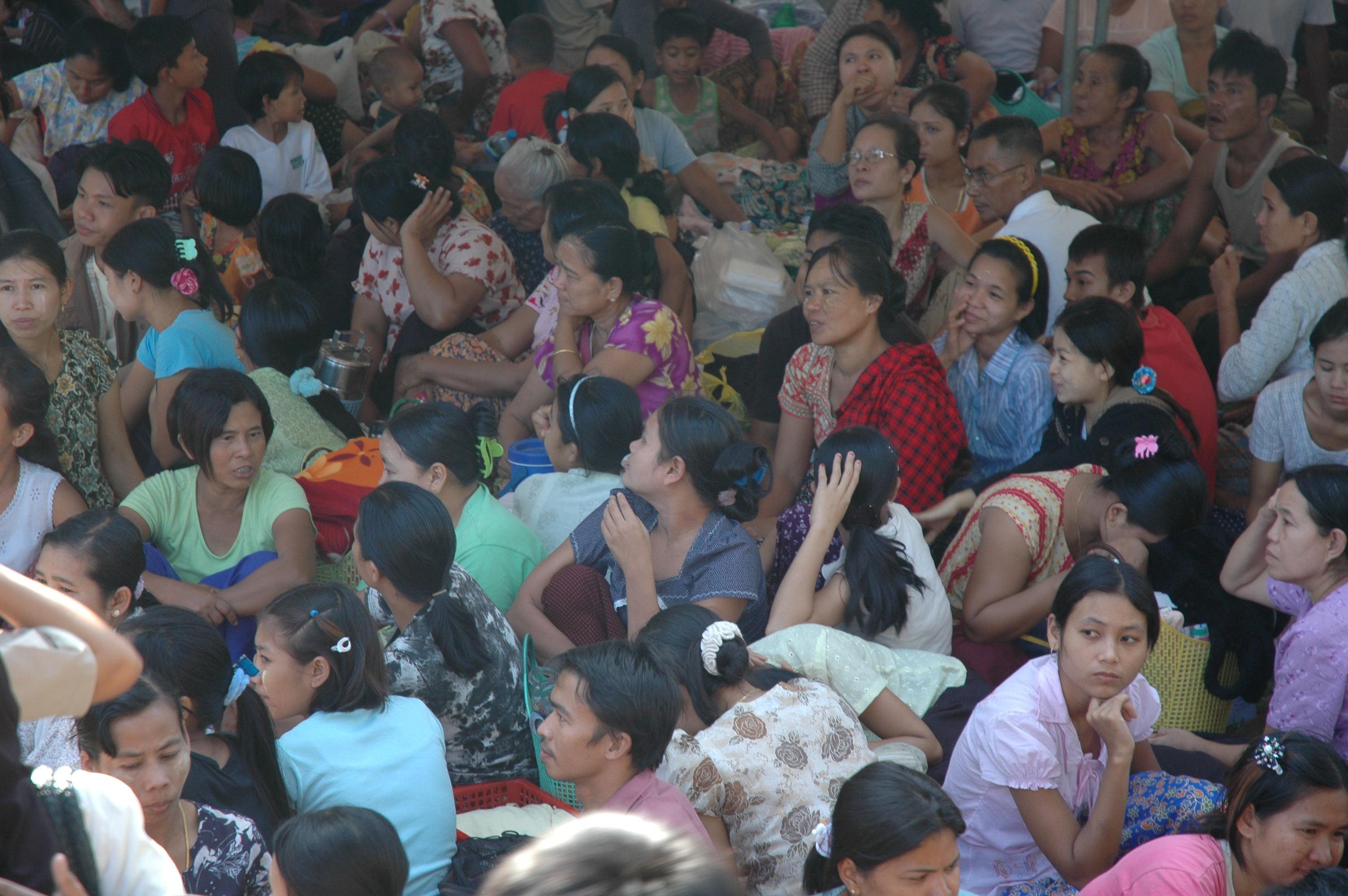 Though senior British officials describe President Thein Sein as "sincere", Burma's generals in effect still control parliament after a deeply flawed 2010 election. Western diplomats in Rangoon say much depends on whether by-elections in April, which will be contested by Aung San Suu Kyi and her party, are free and fair. Removing sanctions is a complex and lengthy process.
The Burma Education Partnership (BEP), a Durham-based voluntary organisation, provides professional educational support for schools in communities on the Thai/Burma border displaced by war, oppression and economic hardship. With new refugees crossing the border every day, these communities are in a constant state of change making education very difficult for the under-qualified Burmese teachers. BEP is involved in both materials development and teacher training. It operates mobile teacher units (bicycle powered!) working in partnership with Burmese teachers in the classroom offering training, planning sessions and Cambridge English language courses leading to highly valued certificates. Materials produced are distributed to thousands of refugee children. Currently all of the work of BEP is carried out in Britain and Thailand by unpaid volunteers.
Durham University students have been an immense help to BEP. The charity has benefitted from outstanding DUCK support, particularly from students involved in the DUCK Thailand and Cambodia expeditions. Their fundraising has kept the essential mobile teacher units running in such difficult conditions. Additionally, BEP currently has a group of eight Durham students working as part of their Communications and Development Team (CDT). Their job is to increase the profile of the charity and raise awareness of the situation in Burma.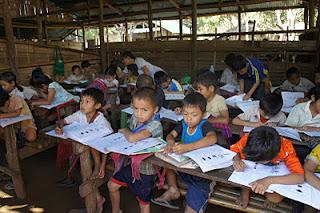 This is a very exciting time for the charity. Hague said that £10m of British aid would be channeled to help the "poorest of the poor" through small loans for business set-up costs and much-needed agricultural equipment. Another £2m will be used to help the displaced refugees that BEP works with. Increasing availability of education, the aim of BEP, will aid in bringing democracy to Burma. The CDT is working hard to keep members up to date on current events and to encourage more people join the charity. BEP employs a team of Durham students each year to be part of the CDT.
If you would like to join the charity to help one of the mobile teacher units or get involved with sponsoring a Burmese teacher, please visit www.burmaeducationpartnership.org or contact Will Grimes at w.s.n.grimes@durham.ac.uk If you are interested in finding out more about life on the Thai/Burma border for the BEP volunteers, please read the blogs on the TEFL.com. website.