Inside the Bubble Week 11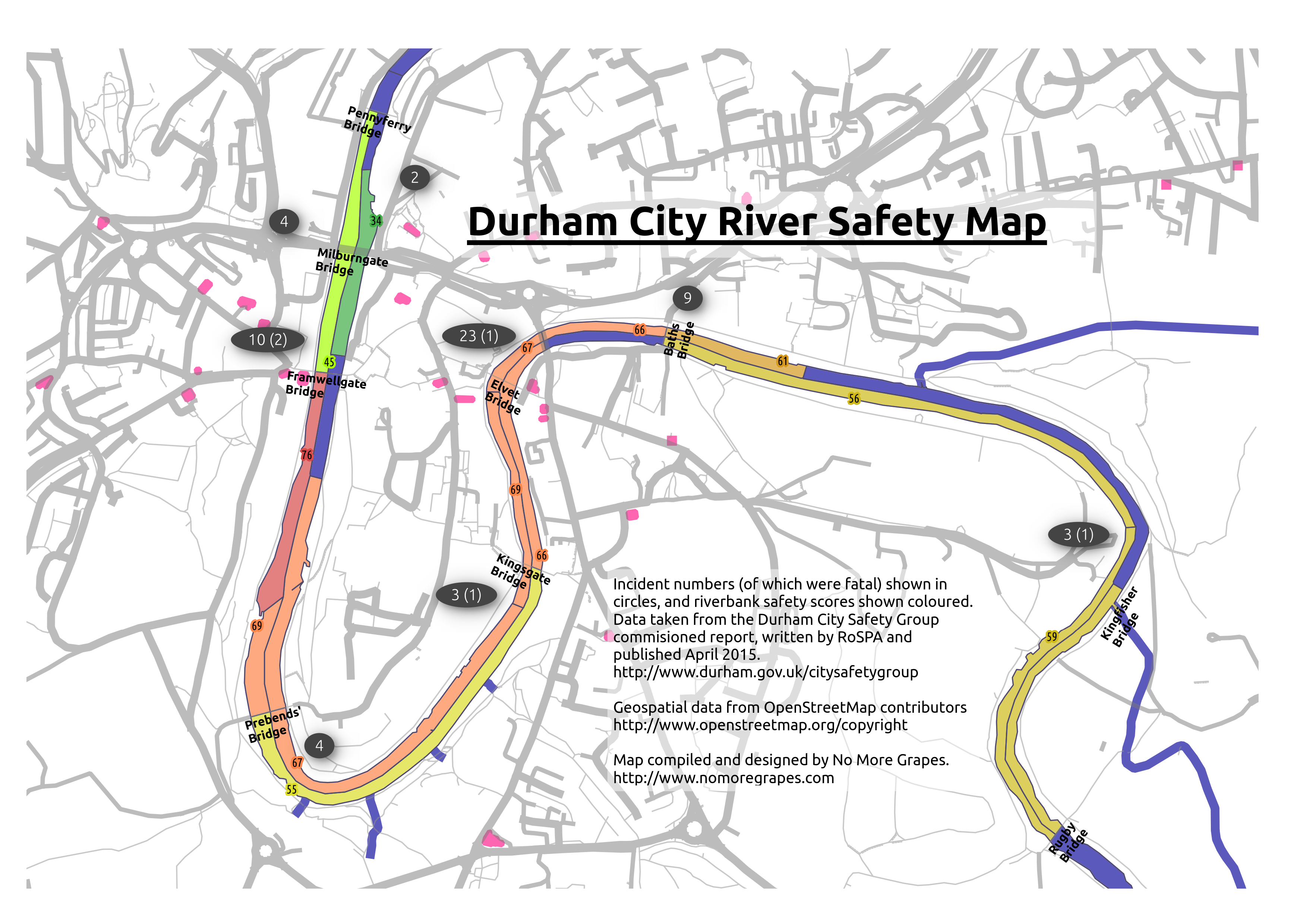 Saturday marked the first anniversary of the discovery of Euan Coulthard's body in the River Wear. The St. Mary's College Law Student went missing on 14 January 2015 after a night out with friends, and his death was ruled to be accidental. He was the third Durham student found dead in the River Wear within a fifteen month period. There was significant controversy over how best prevent similar tragedies, with the police favouring a crack-down on drinking and students appearing to prefer improved riverside safety. Trevor Bankhead, a commercial diver who found the nineteen-year-old's body, commented: "I remember it every day, it had a massive impact on me…I would say to other students, do not drink and then go near the water. Hopefully they will learn by what happened."
A former student of Grey College has been charged with rape and sexual assault. The case comes less than a month after the acquittal of fellow former Durham University student Louis Richardson. Twenty-one year-old George Worrall is accused of committing the offences on the 8 December 2014, and the investigation was launched last January. He was studying engineering and had served as Freshers' Representative, but has not returned this year. He has been granted unconditional bail until 16 February, when there will be a preliminary hearing at Durham Crown Court.
A study carried out by Balance North East has revealed that up to 35% of visits to A&E in the region are caused by alcohol consumption. A&E staff were said to be "occasionally under the threat of physical assault and frequently on the end of verbal abuse from intoxicated and irrational patients." Report author Susan Taylor said: "There was almost an acceptance among consultants and nurses that they had to deal with these things." Meanwhile, Newcastle's Royal Victoria Infirmary has uniformed security guards constantly on patrol. Although freshers week was listed as a "flashpoint", the proportion of 16–24 year-olds who binge drink has dropped from 29% to 18% since 2005, even though the number of alcohol related hospital admissions has increased 115%.
The date for the beginning of the revamping of The Gates shopping centre has been set for 1 April. The new open-air complex will feature a six-screen Odeon cinema and 253 flats for students, which, if all goes according to plan, will be available from the 2018/19 academic year. However, Wilko's will not be a part of the redevelopment, and has moved to the Arnison Centre in Pity Me, more than three kilometres north of its current site. Councillor and Mayor of Durham Jan Blakey officially opened the new Wilko's, cutting the ribbon on 20 January. Nick Berry, who is a partner at Clearbell, the company that has been given permission to redesign The Gates, said that the project was "well supported" and would "rejuvenate that part of Durham and support North Road".
Durham University Theology Professor Robert Hayward is to stand trial for allegedly downloading indecent images of children. Professor Hayward denies the charge, and his lawyer, Robin Patton, says that the defendant had thought that all of the images showed subjects over the age of eighteen.