…and quench your thirst for culture.

Unlike Durham City's plethora of cafes, tucked away in a cobbled nook or cranny, The Old Cinema Launderette has a superfluous sparkle compared to the rest…and not just because it also happens to be a launderette. For behind its new leather-studded face lift, there beats the heart of the Old Rex Cinema; a far cry from the ancient imposing Gothic buildings that labyrinth around that most gargantuan of all Durham landmarks; Durham Cathedral.
No. The success of this building lies in its renovators, Richard and Katharine Turner, or the self proclaimed Mr and Mrs Wishy-Washy. Certainly the retro-chic decor of the Launderette showcases Durham's cinematic history in fine style, but its resounding success since it opened just a few months ago is a testament to the heart-warming hospitality and commitment to preserving local history demonstrated by its owners. With the help of a local cinema historian, researching the history of The Rex Cinema has provided a charming insight into 1950s cinema, a fascinating, albeit alternative, viewpoint into Durham's social history than that offered by its religious landmarks.
At a time when local cinemas were the main social venues where audiences could congregate together, it is easy to underestimate their importance on social history today when films are available to us at the touch of a button. Needless to say the renovation has been well received by locals who can appreciate The Old Cinema for its true social value; its personal one.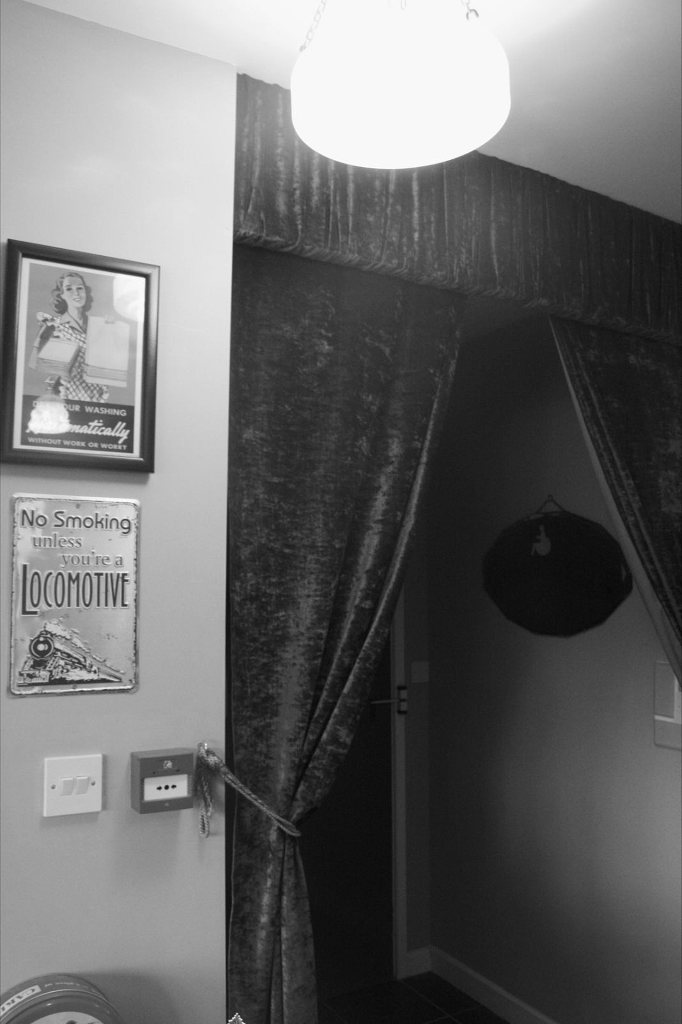 Indeed the walls have a few stories of their own to tell… from tales of its old owner Emily Studholme harassing couples that would be getting too friendly with one another, to recollections of the disappearing projectionist… Such was the social reputation of The Rex for all manner of reasons, it was nicknamed 'The Lop' which would certainly have given Klute a run for its money were it still open.
Lack of cleanliness aside, the cinema was first named the Crescent Cinema when it opened in 1928, boasting a capacity of 320 seats. In 1942 it changed its name to The Rex under new management when it also earned its unsanitary nickname. The Rex closed in 1958, and a wall in the new renovation is dedicated to the last film ever shown before its untimely closure, the action-packed Eagle Squadron.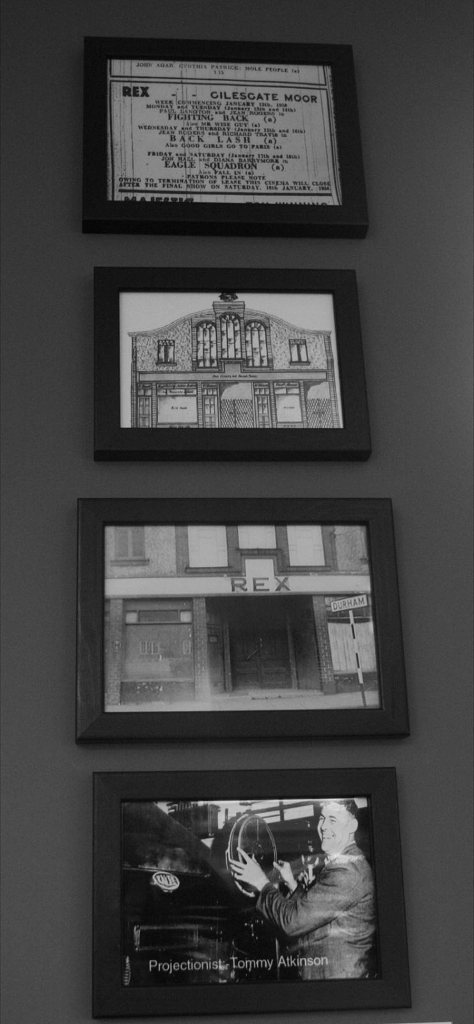 Although the Cafe-Launderette only occupies half the length and height of the original cinema, it is a working shrine, in some senses, to its history. Cinematic history is tastefully lauded on each wall accompanied by old washing advertisements from the 1950s, and an old music player lies dormant in the corner of the room. But whilst the 1950's memorabilia are nostalgic souvenirs from Durham's social history, forward thinking ventures such as Poetry events are introducing this old courting ground to the contemporary world of artistic entertainment, and indeed to its contemporary community.
Richard Turner, owner of The Old Cinema points out the transience of contemporary homogeneous businesses, claiming that investing in a building with a social history is to invest in the community psyche. Mr Wishy Washy continues to challenges us all; "Why not bring something old back to life" especially something that can invest into community heritage. Indeed, why not?
For more information visit…