Exams are over, the sun is shining… this is the perfect time to escape the bubble. Much as we love Durham, there comes a time when living in such a small city can begin to get old.
Our solution is a good old-fashioned daytrip. For the very reasonable sum of £5.90 (£3.90 with a 16–25 railcard) you can exchange old Durham Castle for the exciting frontier of Newcastle. We recommend exploring the city for yourself on foot, but here's a small selection of notable places to look out for on your travels.
FOOD
Red Mezze
Situated just a couple of minutes from the main bus station on the way to Leazes Park, Red Mezze is the antidote to greasy late-night kebab shops – proper Turkish food, in a charming little restaurant with friendly staff. The lunch menu is brilliant value, at £6.95 for two starters and a main course, with generous portions. And all this accompanied by round-the-clock Turkish pop videos on the TV screens!
Krakow
For a slightly more unusual cuisine, try out Krakow (formerly Gospoda), a Polish restaurant formerly on a windswept plaza above Northumberland Street, but now on Shakespeare Street. It's a little off the beaten track, but the food is very filling, with a varied menu featuring many mouth-watering soups, stews, and plenty of sausage. Sto lat!
Stateside Diner
A mere two-minute walk from Central Station is Newcastle's own slice of all-rocking, all-rolling Americana. Expect rich milkshakes topped off with a mountain of whipped cream and your classic burger-and-fries (or hot dog-and-fries, or southern-fried-chicken-and-fries) served to the melodies of The Chiffons or Little Richard. Rounding out the menu are stacks of pancakes or waffles with a syrup of your choice. Barry Levinson, eat your heart out.
Scrumpy Willow & The Singing Kettle
See Annie Lund's excellent Eating Guide to Newcastle for more info on this one, and for more culinary recommendations.
ARCHITECTURE
St. Willibrord's
St. Willibrord with All Saints is one of Newcastle's hidden treasures, but it's hiding in plain sight. The spire is easily visible from King Edward VII Bridge as you come in to the city by train, but few seem to notice it. A stunningly beautiful late C18 building, described by John Betjeman as the UK's finest Georgian church, it's only open for a weekly mass (the church is now Catholic), but is worth a visit simply to look at its exterior, and the verdant and historic graveyard.
Wikipedia /Access the church by walking up King Street from the Quayside.You should see the building straight ahead of you.
Don't forget also to check out the two Cathedrals. The Roman Catholic cathedral, in part designed by Pugin is immediately to your left as you exit Central station (itself a historic building), whilst the Anglican cathedral is five minutes' walk to your right and near the Castle Keep (see below). The Anglican cathedral is small, but is a mediaeval building with some original features (including a mediaeval knight's tomb), and very much worth a visit.
HISTORY
Bessie Surtees House
Down on the quayside, near the Tyne Bridge, is this Jacobean building, with original frontage and many original elements inside. You can't see too much, as most of it is English Heritage offices, but the public rooms contain some attractive historic features, and books about the building and city's history. Did you know the first police car chase was in Newcastle?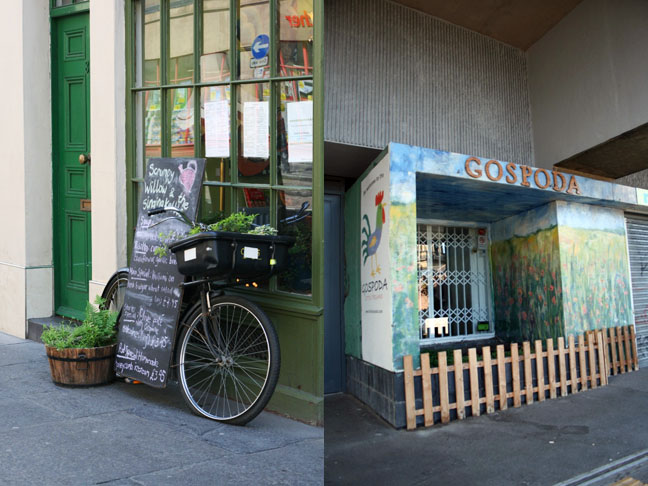 Castle Keep
Yes, this is the castle in Newcastle, even if only the Keep is left. The medieval heart of the city only survives in this dominating stone building, but inside you can find plenty of artefacts from Newcastle's past, see some impressive interiors (particularly notable is the great hall and the balcony around it) – and the views from the roof over the city are pretty unbeatable.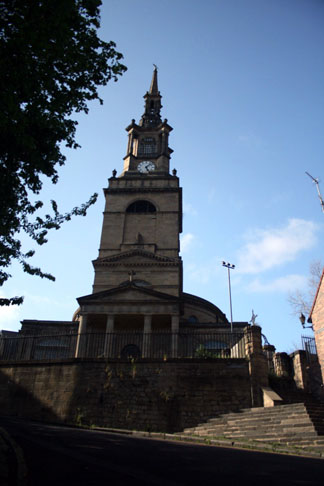 Hancock Museum
Part of Newcastle University, the Hancock (see image above) looks for all the world like one of the world's great museums as you approach, an august neoclassical building with a sweeping, pretty lawn out front. Inside it may not be up there with the Louvre, but features a range of absorbing displays: a glittering case of gems and crystals, an extensive exhibit on Hadrian's Wall, fossils, Greek artefacts, stuffed animals, a World Cultures gallery with fascinating pieces from around the world – and, most creepily, a bona fide, unwrapped mummy.
CULTURE
Side Gallery (and Cinema)
Unless you use the Side as a thoroughfare on your way to the Quayside from town you'd be forgiven for overlooking this unassuming stretch of road. But I assure you it's deserving of your attention if only for this gem of a gallery. Side's focus is documentary photography, but the exhibitions that come under that umbrella are diverse and always thought provoking – last year for instance they displayed work on the American Depression, beauty pageants and carnival culture in Haiti.
BALTIC Centre for Contemporary Art
Housed in an old flour mill on the Gateshead side of the river, the BALTIC stands as a sentinel on the skyline as you pass over the King Edward VII Bridge. In case its role as host for the 2011 Turner Prize escaped your attention, I'll drop that fact in here to illustrate how important the BALTIC is in Britain's modern art scene. Past exhibitors include Damien Hirst, John Cage, Sam Taylor-Wood, Steve McQueen and Patti Smith. Not to mention Brian Eno and Yoko Ono…the list goes on. In addition to several floors' worth of exhibition space, the building houses a library, restaurant, café and a shop brimful of art books, moomins and quirky items a-plenty.
Laing Art Gallery
Another cultural jewel in Newcastle's crown, and one more centrally located than the aforementioned, the Laing's collection is orientated towards painting and sculpture and is drawn from a broad spectrum of styles and time periods. For anyone who wants a taste of local artistic flavour the Northern Spirit permanent exhibition is a great place to start – don't miss John Martin's The Destruction of Sodom and Gomorrah.
ENTERTAINMENT
Tyneside Cinema
Quite possibly the best cinema in the UK (well, in my opinion), the Tyneside is an Art Deco building opened in the 1930s. It has three screens, and shows a range of films from obscure art-house pieces to the latest blockbusters, alongside exhibits of historic cinema equipment and newsreels. It also has a very comfortable tearoom and pleasant bar, and hosts open mic nights, book groups, and all sorts – check their website for details!
Star & Shadow Cinema
Part of the fantastic Ouseburn art community, the Star & Shadow is an entirely volunteer-run cinema showing old and niche films, from Buster Keaton's The General (with live organ accompaniment!) to Wim Wenders' Alice In The Cities. It also contains a diverting mini-library and a relaxed bar, and like the Tyneside hosts much more than simply films.
Seven Stories
Devoted to children's books and illustration, this is very much geared towards a young demographic. But if you enjoy nostalgia or are interested in literary paraphernalia (manuscripts, correspondence, working drawings etc.), then Seven Stories might be for you too. Some highlights: Enid Blyton first drafts, sketches from Janet Ahlberg and the discovery that Roald Dahl's original name for Oompa Loompas was "Whipple-Scrumpets"…
OPEN SPACES
Jesmond Dene
A large and lush expanse of greenery, Jesmond Dene is ideal for a stroll or a picnic in the sunshine, or just as an antidote to the urban city centre. You'll mostly find woodland but its pathways are easy enough to navigate. The 3km perimeter also encompasses a café, a boating lake and a Pets Corner.
Leazes Park
Newcastle's most central green space, Leazes Park was opened in 1873, having been created from the Castle Leazes farmland – some of which still survives adjacent to the park, and frequently contains photogenic cows. The park isn't huge, but has a picturesque lake (complete with rowing boats and island), shady woodland, tennis courts, open lawns for picnics, a conservation area, an imposing terrace – and perhaps Newcastle's best view of St. James' Park (for the non-football fans, Newcastle FC)…