Check out the playlist here!
Lo-fi stands for low fidelity, where the recording equipment is not of good enough quality to replicate the recorded sound. Instead the sound is surrounded with feedback, distortion and background noise. It is at once natural because it offers a more realistic version of the music we listen to. Yet it is also unnatural because it emphasises how all recording is essentially artificial.
Though the concept had been bandied around as "bootlegs" since Dylan's Basement Tapes, lo-fi as a genre really developed in the 1980's with the introduction of inexpensive cassette tapes, allowing musicians the chance of recording music without having to go in the studio. Indeed lo-fi has become one of the greatest symbols of independent music's legitimacy, that value had nothing to do with sound quality. In fact lo-fi has been the rite of passage for most of today's leading alternative musicians, Grizzly Bear, tUnE-yArdS, Joanna Newsom to name a few. And though many bands have progressed to studio-produced music, many others have developed lo-fi's aesthetic into a valuable and widespread art form. Ultimately lo-fi has become an influential genre that has allowed listeners direct access to musicians at their most natural and idiosyncratic.
Daniel Johnston- Walking the Cow
Daniel used to hand out his cassettes to friends, and legend has it, if he was a tape short would go back to his garage and re-record the album. His endearingly-sloppy and often haunting music went largely unnoticed until his influence was made known by later musicians, most notably Kurt Cobain.
Bruce Springsteen- Johnny 99
Though perhaps not the likeliest candidate, Springsteen's bleak cassette-recorded album Nebraska had a huge impact on future popular music, making the point that the prototype might actually be better than the finished product.
Beat Happening- Indian Summer
The founders of twee-pop took lo-fi from a punk perspective: a total sense of freedom in standards, especially doing what people don't want them to do. This song has a kind of sepia appeal to it, as if the music had become detuned by being in someone's attic for decades.
Jandek- What Can I Say, What Can I Sing
I slightly hesitated putting this guy in at all, because he seems so totally anomalous from anything. It is like listening to someone lose their mind during the song. I'm still looking for a CD by him in England.
Smog- I Break Horses
Now playing under his real name, Bill Callahan, Smog took from Jandek the loneliness and added his beautifully oblique poetic personality to it. 'I Break Horses' is one of the most sexually aggressive songs I have ever heard.
Pavement- Perfect Depth
With their first three EPs, Pavement breathed a sense of freedom into lo-fi, that it can express something overwhelming and transcendent that would not be possible if the sound had been refined.
Sebadoh- Spoiled
After his ungracious departure from Dinosaur Jr., Lou Barlow formed Sebadoh as a means of venting his frustration, and lo-fi became the ideal medium for expressing these emotions.
Guided By Voices- Gold Star for Robot Boy
GBV actually saw lo-fi as a potential for musical exploration rather than just a stepping stone. Indeed when they got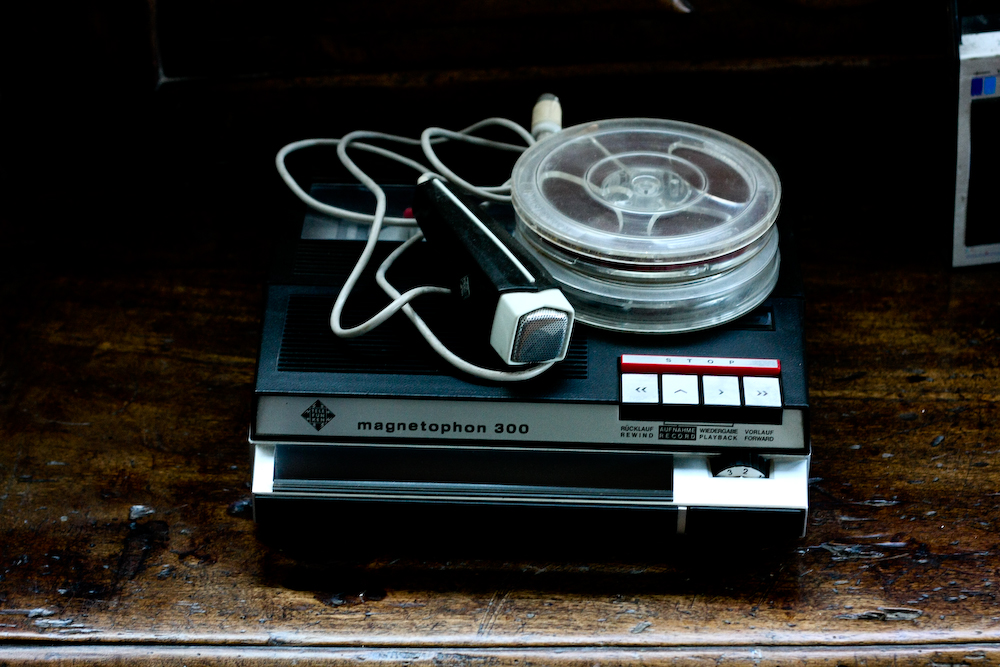 100,000 record deal, their budget apparantly ended up being only around 10, mostly for beer. They've been seen as the most obvious go-to for lo-fi fun.
Animal Collective- Kids on Holiday
Sung Tongs was Animal Collective's breakthrough album, recorded and mixed in parents houses, and utilising their surroundings from slamming doors to recording a deli-man's voice. This became a bright prospect for lo-fi in the 21st century.
The Microphones- Where Lies My Tarp?
Phil Elverum, the one-man-band, is the foremost musician who has developed lo-fi as a legitimate art form especially with his album The Glow Pt. 2. And so if any of the other songs on the playlist seem of dubious quality, this should hopefully rest any qualms.
Grouper- Invisible
Grouper has become one of the many new musicians, where it makes sense to sound more fuzzy than clear. She allows the reader a chance to inhabit a deep and thick space, and represents how lo-fi is still relevant today.