It has been a great year for music, so great that the Bubble has doubled its top albums to 20 this year. And even this meant that we've had to miss out on some great releases, so apologies to The xx, Cat Power, Liars, Dirty Projectors, Sleigh Bells and Tindersticks to name a few.
We've of course accepted that we will have inevitably missed out some great albums that we will only discover on the 1st of January. Thus we have focused more on the albums that have shown great potential and determination in paving their own path. We also feel justified in combining two of a musician's 2012 releases together, as they often interact well as double acts.
We understand that there will also be certain backlash like, "why no Mercury Prize shortlisters?" or "omg no Bieber wtf?!1" and so we're hoping we could get some healthy discussions on the comments board. Otherwise here's hoping that this list will give an insight into a truly phenomenal year for all kinds of music.
20. Daughn Gibson – All Hell
In his debut album, Gibson manages the unlikely blend of country with electronic to present a late night trucker bar full of harrowing anecdotes and beautiful choruses.
19. Mac deMarco – Rock and Roll Night Club/2
Taking cue from the slacker renaissance of Real Estate and Kurt Vile, Mac deMarco effortlessly slides through odes to smoking, blue jeans and retro radio stations with casual lo-fi riffs in his hazy debut EP and album.
18. Ty Segall – Twins/Slaughterhouse
This garage rocker actually released three albums this year, which probably best symbolises the demonic drive in his music. Each song contains the freakish balance of mad looseness as well as manic precision. No one has made messing around such a artistic endeavour.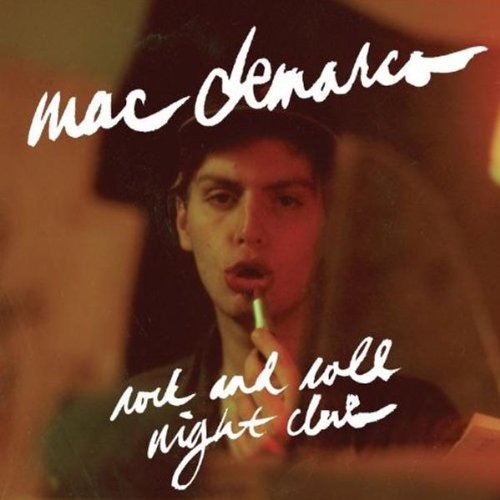 17. Julia Holter – Ekstasis
As the opener "Marienbad" leads us with its lilting piano scale and Holter's seductive voice down the rabbit hole we find ourself in an intensely deep and thick environment that is as harrowing as it is calming.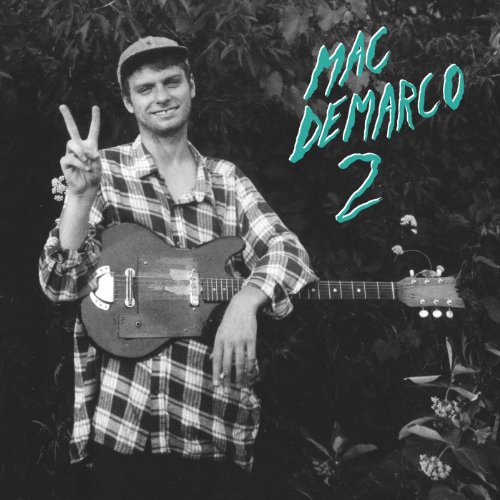 16. Tame Impala – Lonerism
The sound on this album is so comfortable, with dreamy Lennonesque vocals and guiding bass, that it is easy to miss the fact that, as the title suggests, it is all about loneliness. The whole album perhaps goes to show that you can find an entire world in such solitude.
15. Death Grips – The Money Store
Talk about experimentalism, Death Grips have created a sound so sparse, lyrical abrasive and intimidating that hip hop or rap seem to be very inadequate definitions of their music.
$
14. Spiritualized – Sweet Light, Sweet Heart
Yes we are aware of what Spiritualized do: gospel, drugs and young love. But boy do they do it well. They still manage to gracefully balance the naivety with the bluntness, which goes to prove that sometimes the original way can still be fruitful.
$
13. The Walkmen – Heaven
Like their former album Lisbon, The Walkmen have made us aware that they are now middle-age and like the 50's. But let not these sugared songs deceive you, they will soon enough creep up on you and not let go.
$
12. Beach House – Bloom
Following their faultless 2010 album, Teen Dream, Beach House have shown that they're reaching some kind of maturity. And over fears that they've lost some kind of vitality in establishing themselves as a major band, the songs still hold true in their new fuller and darker tone.
$
11. Grizzly Bear – Shields
Like Beach House, Grizzly Bear have been very careful as they've entered the forefront of the music scene, and fortunately this attention has delivered. Shields shows a different and confident direction, while also maintaining Grizzly Bear's unique sound.
$
10. Swans – The Seer
Coming just a few seconds short of two hours, Swans have created a monolithic masterpiece of disturbing sounds, an accumulation of 30 years in the biz, and are still not making it easy for the listeners.
$
9. Mount Eerie – Clear Moon/Ocean's Roar
The most poetic albums of the year, they follow Phil Elverum's soft musings of man's place in nature, with a whirlwind of noises engulfing him.
$
8. Fiona Apple – The Idler Wheel…
A glowing album straight from the idiosyncratic mind of Fiona Apple just doing her thing with those jazzy piano chords and powerful vocals.
$
7. Scott Walker – Bish Bosch
Though it's only come out a week ago, this 60's crooner turned avant-garde artist proves that he is truly in a league of his own. The voice is sparser, in the midst of a maelstrom of noise, getting as close as possible to represent something truly evil.
6. Godspeed You! Black Emperor – Allelujah! Don't Bend! Ascend!
Godspeed's return was sure to please everyone, and they have delivered once again. A collection of four mini-projects maintaining why this band is so important for post-rock
$
5. Flying Lotus – Until the Quiet Comes
Flying Lotus has returned with a sparser jazzier sound following the routes of dreams and consciousness, with such fluency that only such an artist as FlyLo could imagine.
$
4. Kendrick Lamar – good kid, M.A.A.d city
This album has kind of blown all the other rappers out of the water. It's breadth is just dazzling, consuming the entirety of Lamar's youth in these mini-episodes, and continuously extending boundaries of hip hop's potential.
$
3. The Men – Open Your Heart
Open Your Heart is a symbol of a punk album, where freedom is at the core. The songs vary and offer so much potential without ever falling into line. It is as deceptive as it is thrilling, forcing the listeners to realign their standards rather than giving in to classification.
$
2. Grimes – Visions
It is pretty spectacular how someone can single handedly produce the two best songs of the year, "Oblivion" and "Genesis," but Claire Boucher has somehow managed, and more. Her incessant beats, nubile voice and unstoppable energy has made her the buzzword of the year.
$
1. Frank Ocean – Channel Orange
Who else were you expecting? Ocean has blazed through the commercial and critical music worlds this year without seeming to miss a beat. His album is vast and ambitious from the heart wrenching "Thinkin Bout You" to the epic "Pyramids." Never giving in to commercial r&b schmaltizness, Ocean prefers the realer scenarios of religion, drug addiction and video games. He has created a space in the claustrophobic world of R&B where the normal person can be heard.
$