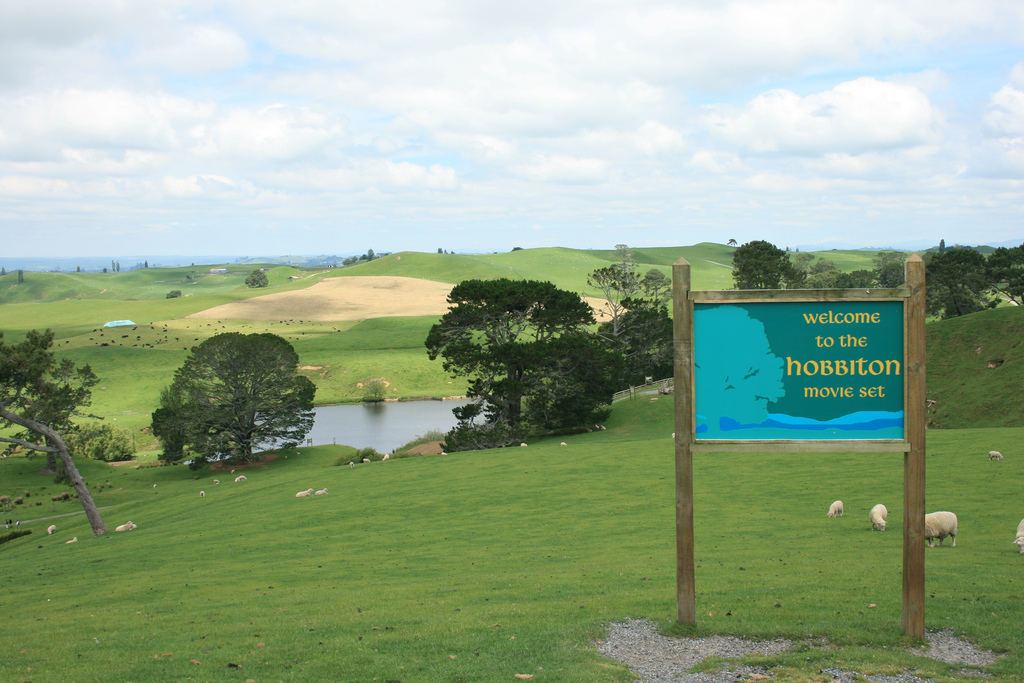 The next couple of years are very exciting for the little geek inside of everyone, with a number of adaptions, reboots and sequels on their way, causing fan excitement across the land. Some films may be impenetrable to the uninitiated, or even seem a bit silly, but I believe this can be overcome, and you too will find your inner geek! So, without further ado, here are the films which will soon be sending hearts aflutter…
For film fans:
To start, a question about Skyfall: why haven't you seen it yet? Surely it is our birthright to attend every Bond film as it released, and to bask in the glories of Queen and country? Seriously though, the almost universal appeal of stuff-being-blown-up and women in bikinis is unlikely to fade anytime soon, and is unhindered by this new addition. Skyfall has much for the faithful Bond fan, with a number of playful references to the Bond canon and its celebration of the 50th anniversary. A long way from the campy 60s Bond (but what wasn't campy in the 60s?), Craig and company continue the 'gritty' aesthetic started by Casino Royale. These films are a great showcase of British talent and fans of Ralph Fiennes and Judi Dench will be up to their eyeballs in proper acting, whilst the appearance of Ben Whishaw will be welcomed by anyone who's seen The Hour, or the recent BBC adaption of Richard II. So, all in all, there is much to get excited about with the newest addition to the Bond family. No excuses. (Showing at most cinemas)
For bibliophiles:
Great Expectations is released at the end of the month, less than a year after the BBC series was broadcast. This might seem a bit soon, but period dramas seemingly never go out of style, especially when they are adapted from the stuff you studied in GCSE English (see the upcoming Great Gatsby adaptation). There are a good few reasons to be booking your tickets, including Helena Bonham Carter as Miss Havisham and the second appearance in this article by Lord Voldemort, whilst the new Pip is played by none other than Jeremy Irvine! It's okay if you don't know who he is, but in case you happen to be cornered at a party by a War Horse enthusiast, just know that he played Albert. But if acting talent alone isn't enough to let your inner literary geek out, then you should know that the director's last film was the universally acclaimed Prince of Persia: Sands of Time(!) ….wait. Forget I ever said that. (Released 30th Nov in most cinemas)
The Hobbit: An Unexpected Journey is coming! With new set photos being released as we approach the release date, my inner hobbit grows more and more excited. The Hobbit was the first Tolkien book I read and it has remained close to my heart ever since. Now I can celebrate – with many others – the end of its tortuous journey to the screen. Having changed director many times, the prequel to the Lord of the Rings looked set to never be made. But with an amazing cast and what looks like the same astonishing attention to detail and design, The Hobbit is heading straight to the top of my Christmas list. For those of you still uncertain, can I encourage you on the basis of a few casting choices? We have Dr John Watson as Bilbo, Mitchel from BBC Three's Being Human and Richard Armitage as members of the dwarf booze-cruise, as well as many from the original trilogy reprising their roles, including Ian McKellen, Cate Blanchett and Hugo Weaving. Look at those shiny, shiny actors! [Insert standard 'my precious' joke] (Released 13th Dec in most cinemas)
Breaking Dawn: Part II, as much as it pains me to say, counts as a literary adaption too. It has captured an entire generation (including myself many, many, many years ago) and inspires excitement true to the geek way. It may not be universally appreciated, but its passing from our cinemas deserves to be marked. It will soon be over, and then we can move on to the Fifty Shades of Grey movie. Yay? (Released 16th Nov EVERYWHERE.)
For your education:
Now, in order to fully appreciate something, it is often said that it's best to know its history. I'm not saying you should tie yourself to a chair and watch the full 11-and-a-half hour long extended editions, but The Lord of the Rings trilogy is always worth a view. This is especially true with the prequel series just around the corner. Well, I say the corner…..remember when the The Hobbit was only going to be one film? Anyway, epic battles and epic bromances await, and even if swords aren't your thing, the production design alone is staggering.
And finally my geek recommendation of the month is V for Vendetta, starring Natalie Portman and Hugo Weaving. Adapted from Alan Moore's 80s comic series of the same name, it is set in a dystopian future where fascism rules. The author may have disowned it, but this is one of those occasions where the film may be an unfaithful adaption but is just as (if not more) enjoyable than the original. In addition, if you ever wondered where the Anonymous movement got their masks, then look no further.
For your consideration:
2013 is a big year for films and I'm honestly really excited. However, it does indicate something quite worrying for the film industry; either the studios have finally realised that it pays to make good quality geeky films, or they've run out of ideas and have merely found a new place to drill. The films being made now are often accompanied by a faithful fanbase who will go and see their favourites played out in cinema – otherwise known as a safe bet. This is especially true with the recent success of Marvel Studios and Christopher Nolan's Batman series, which bucked the trend of disappointing adaptions common in the early noughties, and successfully created films which don't alienate the public by trying too hard appease the fans. This has opened the floodgates for superhero films and adaptions such as Jack Reacher, which have been in the public imagination for years but failed to make it to the big screen in one piece. All well and good, you might say, but this fan joy may be an indication that Hollywood has nothing else to say, and, as much as I love superhero films, I want something more.
All hope is not lost, however, as traditional Christmas release dates and the beginnings of the awards season approaches. I for one will be scanning set photos and debating to what degree Martin Freeman is a perfect Bilbo, though with The Hobbit now split into three New Zealand tourism adverts, there may only be so much picturesque scenery I can take.