Heading off, 2pm on a Monday afternoon, little did our small troupe of would-be photographers know what the world of Durham-outside-of-Durham had in store for us. The world is scary out there, fellow Durhamites, we know it as well as you do. And so it was with no small sense of trepidation that we set out, leaving behind cobbles for dirt and buildings for trees. Yes, we were about to witness a miraculous transformation, one which occurs when walking for more than ten minutes in any direction out of Durham city centre: the change from "city" to beautiful, sprawling countryside.
It may be no coincidence that our band consisted largely of students who are coming to an end of their time here at this fine institution – in our final weeks in Durham we've suddenly realised that having spent the best part of three years here, we really haven't seen very much of it at all. The photography walk, organised as part of Durham Creative Week 10th-15th gave us the chance to see those bits that we may have missed out on, or always managed to find an excuse to put off. (No one ever expected us to go hiking on a hangover, did they? The inside of a shot-glass could be considered just as scenic as the cathedral from afar… no? Okay, let's face it, if we're not leaving bed for lectures we're probably not gonna be leaving it for a pretty view.)
Despite all these obstacles, and many more – some indeed were physical, and made us wonder why exactly it takes so long to fix what seemed to be all of the walking paths along the river – our ragtag bunch scrambled up wooded hills and through fields of wildflowers (hard job, someone had to do it) to bring you the cream of the crop so that you, lovely readers, can see all you like of our neighbouring countryside without even having to leave your bed! So drink it in, enjoy, here are the places we have been surrounded by for years without even realising it.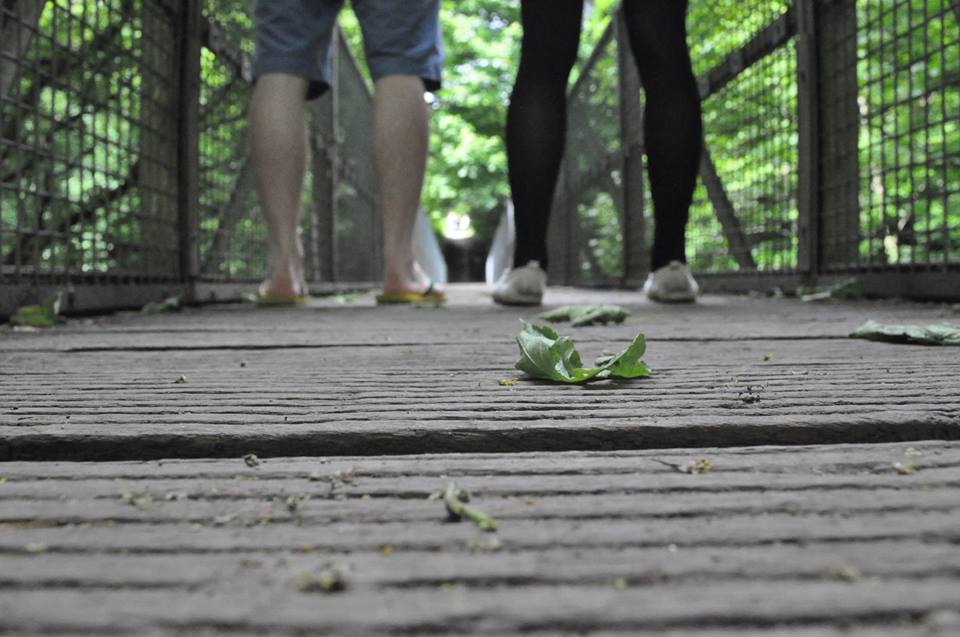 As none of us could claim to be particularly knowledgeable in the world of photography, we decided to break free of constraints, go beyond the norm – take the bendy-over-backwards contortionist stances of previous (would we say less innately gifted?) photographers, and make them our own. As one astute walker noted, the essence of photography isn't in the content, but in the way you take the photo. "Crouching Tiger, Hidden Dragon" – some say film, we say stance, slap a camera in our hands and we have a daring new way of capturing memories. Nay, dreams.
So if you do plan to give Jimmy or Fabio a rest for a couple of days, we have two highly recommended courses of action which will save your liver and your wallet and potentially change your entire way of seeing this pretty little corner of the world. Number one: explore, because exploring is fun, and because there are only so many times in our lives when we can walk around covered in mud and grass and no one will blink an eye. Number two: seeing as getting covered in grass and mud is pretty much inevitable when following the Creative Week school of thought as relates to photography (lying down and taking photos is fun – note: the shift may be quickly made from the "Crouching Tiger" to the "Sleeping Lion"), go forth and take pretty pictures. Pictures of clouds, pictures of concrete blocks, pictures of people doing stupid things. Make some memories, make them beautiful – and remember, it's not what's in the photo that counts, it's how you take it.
Durham Creative Week 2013 runs till Saturday, 15th June. To find out about more of the exciting creative workshops and events running, check out their website here.